1. MARINERS ARE HEREBY ADVISED that, from 21st November 2023, the Valero Terminal Western Roadway will have a number of water drawing submerged pumps with suction pipes located close to south of the Small Boat Passage at the Western End of the Valero Jetty Complex as part of ongoing maintenance works.
2. These submersible pumps and associated suction pipes (see photos below) will be in approximate position 51o41'.74N 005o03'.07W for two to three months.
LOCATION OF PUMPS: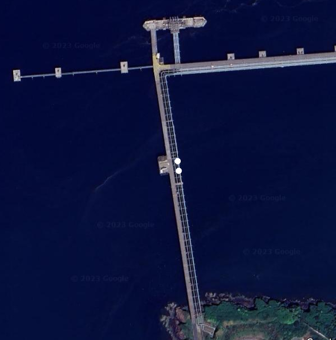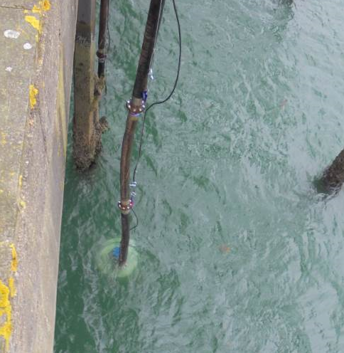 3. Mariners should navigate the area with caution having due regard for location and at a suitably revised safe speed.
4. Admiralty chart 3274, 3275 and Imray Y26 and 2600 atlas refer.
5. Works are expected to continue for two to three months however a cancellation notice will be issued when the works have been completed and pumps and pipework removed.
BY ORDER
M RYAN
HARBOURMASTER
Port of Milford Haven
Gorsewood Drive
Hakin
Milford Haven
Pembrokeshire
SA73 3EP
Tel: 01646 696100
Email: enquiries@mhpa.co.uk