Welcome to the UK's leading energy port.

Our drive is to be the port of choice for industry and to create lasting opportunities for our communities.

We'd love to hear from you. 
Frequently Asked Questions
In terms of shipping, we handled 1,957 commercial vessels in 2022. The amount of cargo that was transported in 2022 was 38.9 million tonnes.
Geographically, we cover 22 miles of Waterway.
In the UK, there are private ports, trust ports and municipal authority ports. The Port of Milford Haven is a Trust Port. That means we are an independent body, governed by an Act (or Acts) of Parliament specific to us. We have no shareholders or owners. We do not pay dividends to third parties; neither do we receive direct budgetary support from government.
As a Trust Port, we re-invest any profits back into the business. This ensures we can maintain our principal operations and deliver projects that will create jobs, support economic growth and deliver a bright outlook for the region.
For the scale of our business and the impact it has on the regional and national economy, we are quite a small team of around 200.
Our statutory duties are to:
Regulate and maintain navigation.
Prevent or reduce the discharge of oil, or the risk of discharge of oil into the Waterway.
Provide and operate port and harbour services in, or in the vicinity of, the Waterway.
Preserve natural beauty.
Conserve flora, fauna and geological features.
Ensure an easy passage through the Waterway for ascending salmon and sea trout.
Yes. We have three key programmes:
Port Charity: Every three years we choose a charity to support
Community Fund: Administered by our employees, the community fund provides support for local groups.
Green Energy Fund: Helps local groups improve their environmental sustainability. 
On any given day the Waterway sees a wide range of users. From dinghies and fishing boats to a twice daily ferry and supertankers. One of the largest ever to call at the Port was the LNG carrier, Tembek, at 315m length overall and 50m beam.

Our Publications, Policies and Forms
Media Enquiries
All media-related issues, from advertising initiatives to press and public relations enquiries, are managed by our Communications team.
For all media-related enquiries, please contact us on +44 (0)1646 696100.
Send enquiry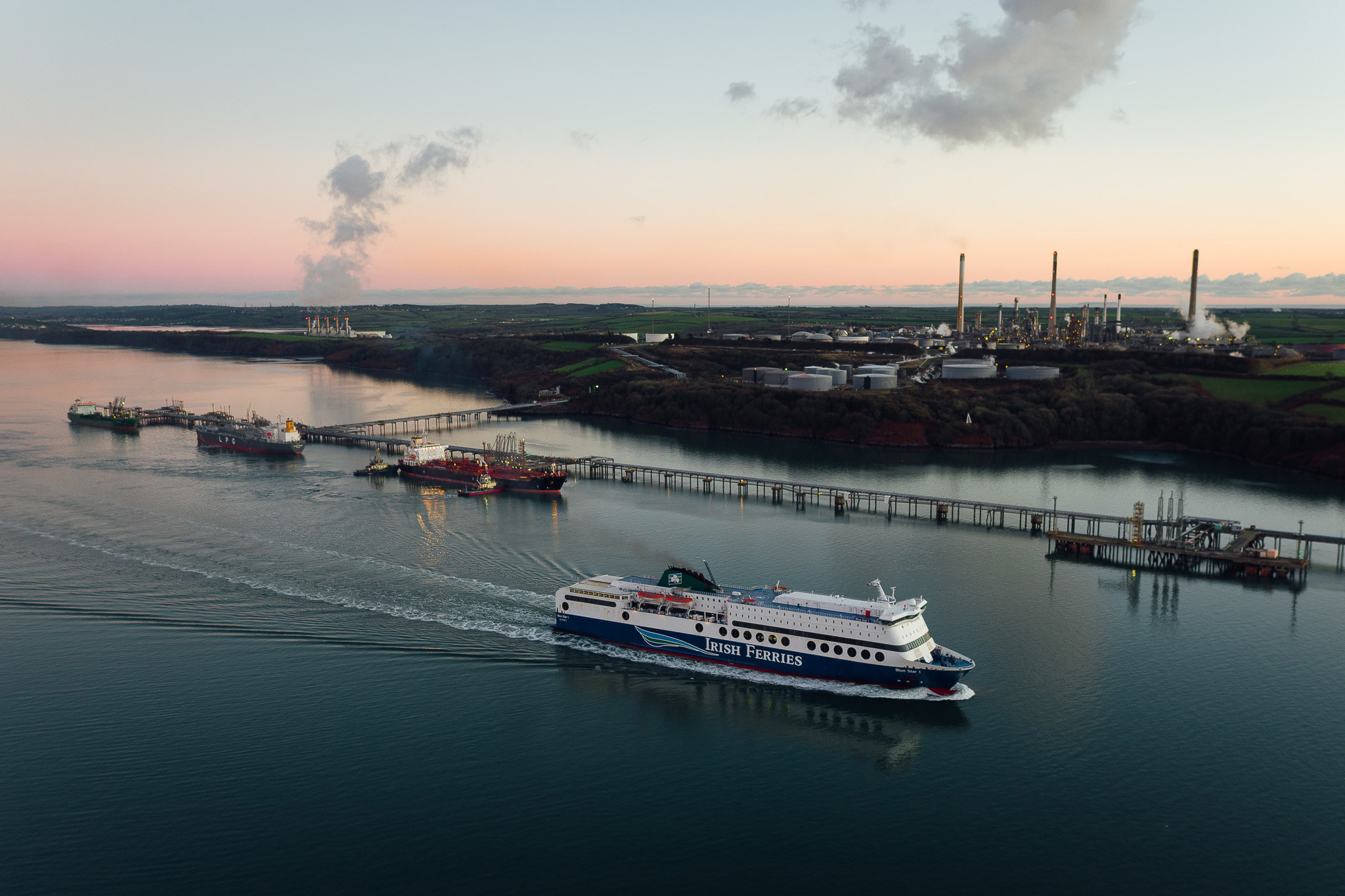 Want to receive the latest news, Notice to Mariners or publications from us?