From our base on the deep-water Milford Haven Waterway, close to the Irish Sea and Bristol Channel shipping lanes, we have a wide range of facilities and services focused on helping businesses.

With a high-skill engineering and marine supply chain on our doorstep, we are uniquely positioned to support your needs.
Cargo Services
The Port's southerly operation, Pembroke Port, accommodates bulk, break bulk and heavy lift cargoes.
Key features:
24/7 secure access

Experienced stevedoring

Accommodates bulk, break bulk and heavy lift cargoes

High-skill engineering and marine supply chain

Emergency and planned layover and supplies services

West UK coast base

Bunkering (afloat or on-quay)

Explosives licence

SNAP parking
Visit Pembroke Port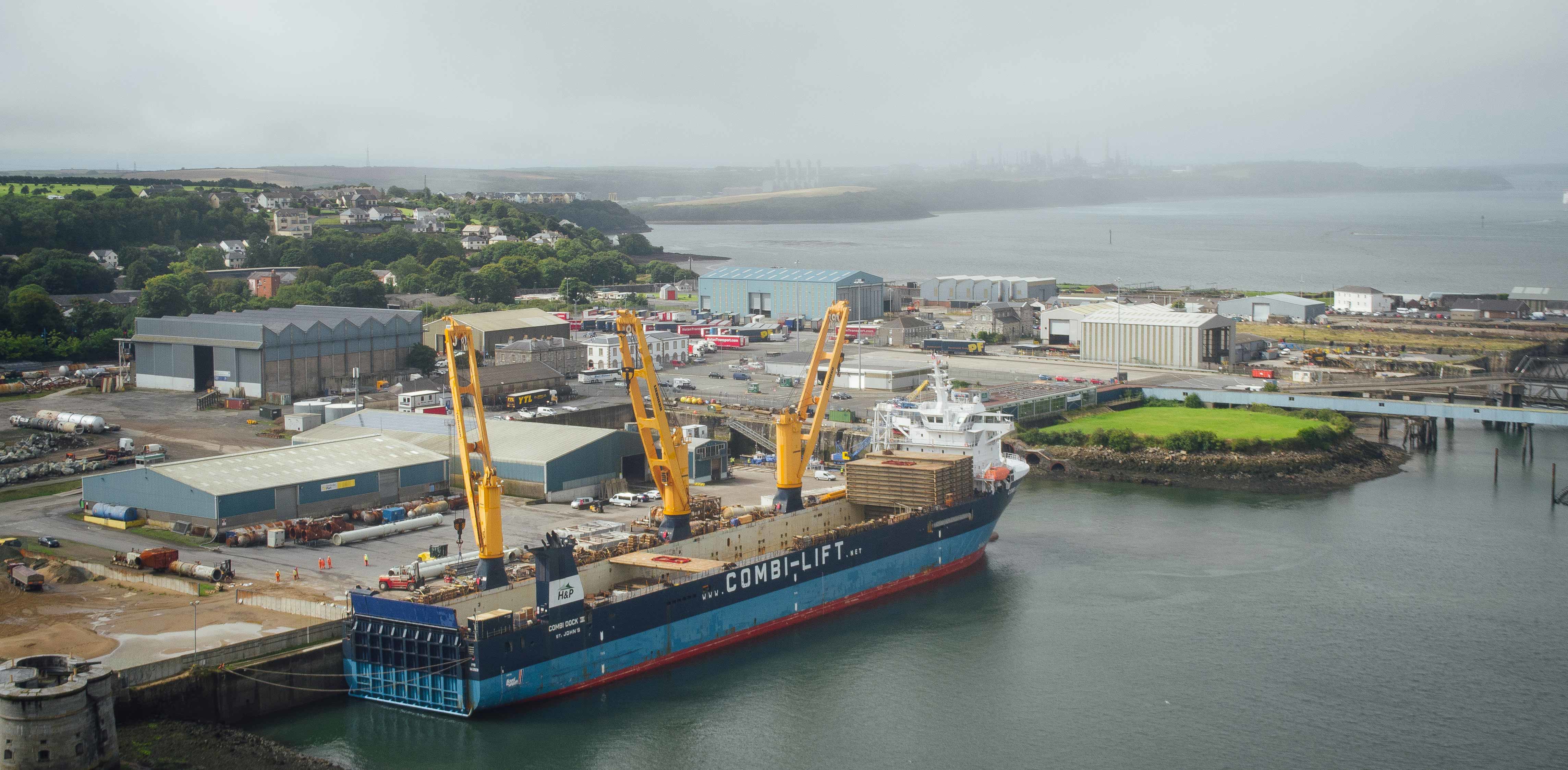 Storage & Laydown
With multiple spaces throughout our twin sites on the Milford Haven Waterway, the Port offers extensive storage and warehousing opportunities.
Milford Haven
Located in Wales' largest fishing Docks with spaces and facilities, including chill storage, ideally suited to the fishing and food processing industries.
Pembroke Dock
Pembroke Port has a range of onsite buildings suitable for storage and warehousing. It is a deep-water port ideally equipped for loose, baled, palletised and heavy lift cargo. The buildings have a range of access options and the Port team can co-ordinate the quayside to storage transportation. We also work closely with specialist operators when additional kit is needed to help with heavy lift projects.
Pembroke Port also acts as a supply port for industries working offshore. Its proximity to the Irish Sea and Bristol Channel shipping lanes and a doorstep high-skill engineering and marine supply chain also make it a convenient vessel layover site accommodating planned and emergency stays as needed.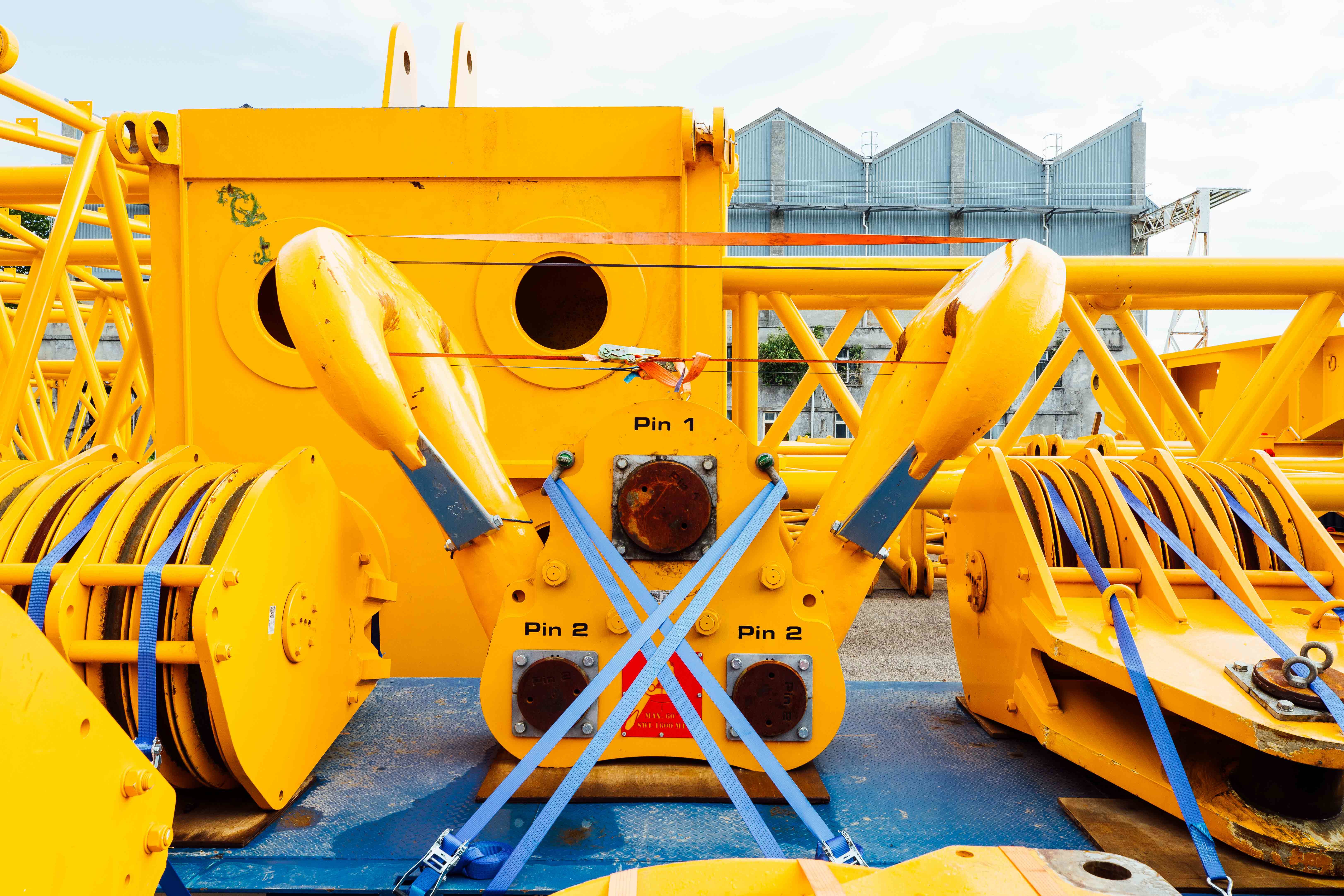 The Welsh coast is fast gaining international recognition in the marine energy sector, with significant focus on the Milford Haven Waterway. It offers superb proximity to natural wave, tide and floating wind energy sources, fabrication and deployment facilities and a high-skill supply chain.
The Port is a keen champion of the marine energy sector and provides fabrication and deployment space for the development of marine energy devices. It is also investing to enhance existing facilities by leading on the Pembroke Dock Marine development.
Key features:
Proximity to world class wave, tide and floating wind energy sources
Experienced high-skill supply chain
Fabrication and deployment spaces
Supporting ferry operations
A year-round, twice daily ferry service runs from the Port of Milford Haven's ferry terminal at Pembroke Dock to Rosslare in Ireland. It carries passengers, cars and freight (accompanied and unaccompanied) with a transit time of 4 hours from berth to berth.
With a two-tier linkspan, freight and passenger traffic is handled quickly, safely and efficiently, ensuring ferry turnaround times are continually met.
The site has capacity to provide additional ro-ro and ferry services and can accommodate vessels of up to 185 metres in length, with a draft of up to 6.5 metres.
Key features:
Two-tier linkspan
Berths 185 metres LOA, 6.5m draft
60T tugmaster fleet
Secure, dedicated freight access and storage area
Weighbridge
SNAP parking facilities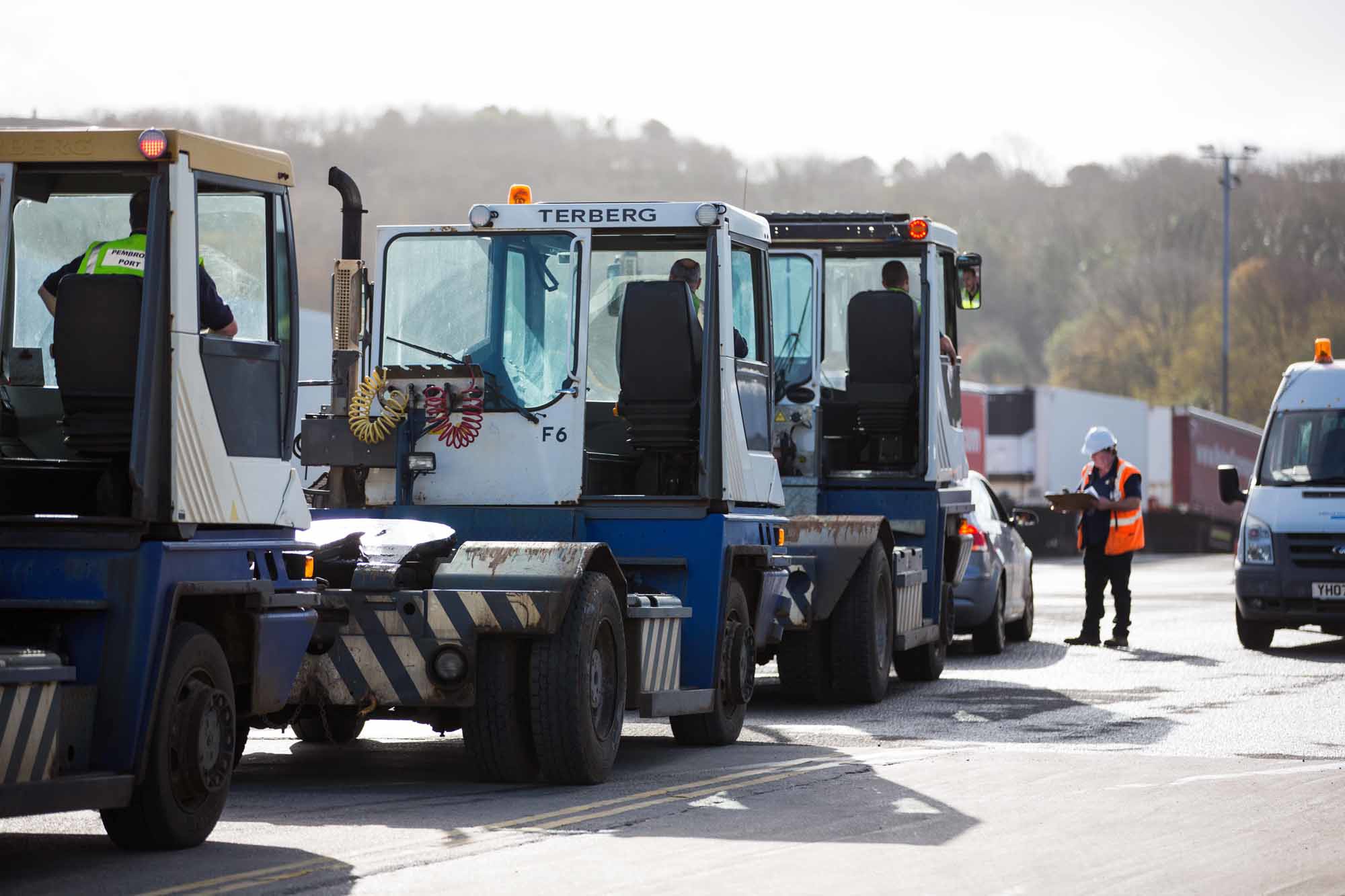 On 1st January 2021 the EU transition period ended. This means all goods passing to and from the EU require a Customs declaration and are subject to border controls. Pembroke Dock Ferry Terminal (PDFT) worked closely with partner agencies to facilitate the changes that occurred. Changes that have been made include:
A Border Control Post to enable UK Border Force to carry out additional physical checks on goods.

An area for a range of Office of Transit functions - including CTC, Office of Departure, Office of Destination (facilitated by Descartes Inventory System) and CITES.
We are working with Welsh Government preparing for the checks coming on line throughout 2024 for animal and plant derived products via an onsite facility.
We also offer secure overnight parking for HGVs through our SNAP account and Travis depots.
Our facilities:
First class landing berths
Fish landing platforms
Fleet of cargo handling/lifting vehicles
Skilled operatives
Purpose built box washing facility
Onsite ice plant and chill store (+2o) 
Fresh water
Port waste + Fish for Litter scheme
Long stay lay up berths
Lay up berths for repairs
Bunkerage
Ship chandlers
Access to office space on quay, with Wi-Fi available
Storage facilities
Learn more about our Commercial Fishing services