The Port of Milford Haven is a key driver of regional economic growth. 

We are committed to continually investing in our infrastructure and services to deliver sustainable economic growth in Pembrokeshire.
Our Strategy for Growth
Our strategy for growth is focused on:
Expanding our world-class pilotage capability.
Developing Milford Haven as a leading destination to live, visit, play and enjoy.
Developing existing multi-purpose port operations and establish Pembroke Port as one of the UK's leading renewable energy hubs, and establish an early phase hospitality offer.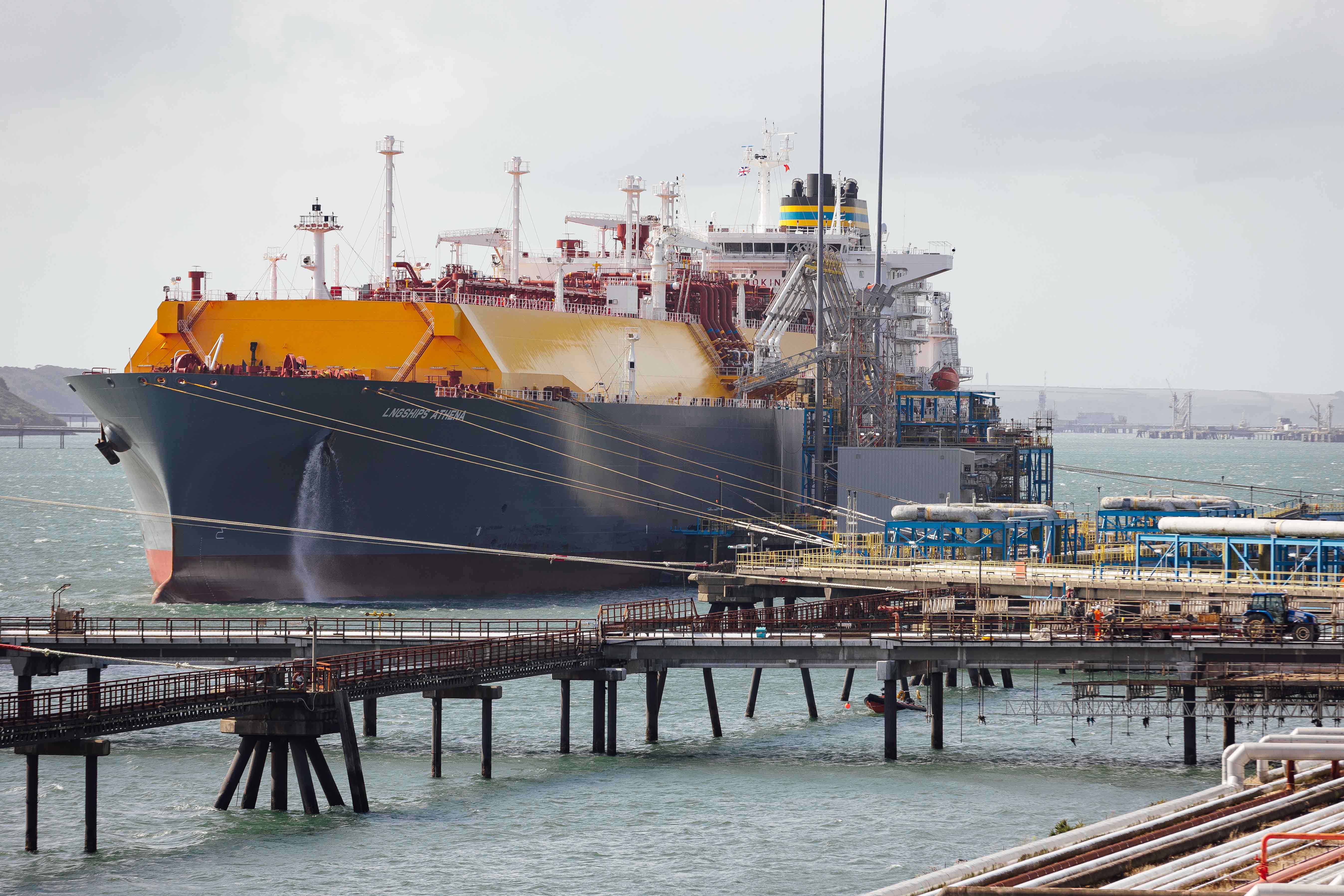 Milford Haven Waterway Future Energy Cluster
The Haven Waterway Future Energy Cluster is a coalition of energy companies, renewable developers, green technology innovators, Pembrokeshire County Council and the Port of Milford Haven.
Together, the Cluster has mapped out a pathway to a low carbon future including plans to support at least 20% of the UK's hydrogen production target and 10% of the Celtic Sea Floating Offshore Wind (FLOW) target by 2030. Continued utilisation, adaptation and innovation in the Haven will also support the development of low carbon liquid fuels, CO2 shipping, marine renewables and energy storage.
The Cluster's whole energy cycle solution has a pivotal role to play in supporting an accelerated transition while stimulating substantial economic growth in Wales.
At an event in the Senedd in January 2023, which was attended by industry leaders and politicians, the Cluster outlined its vision.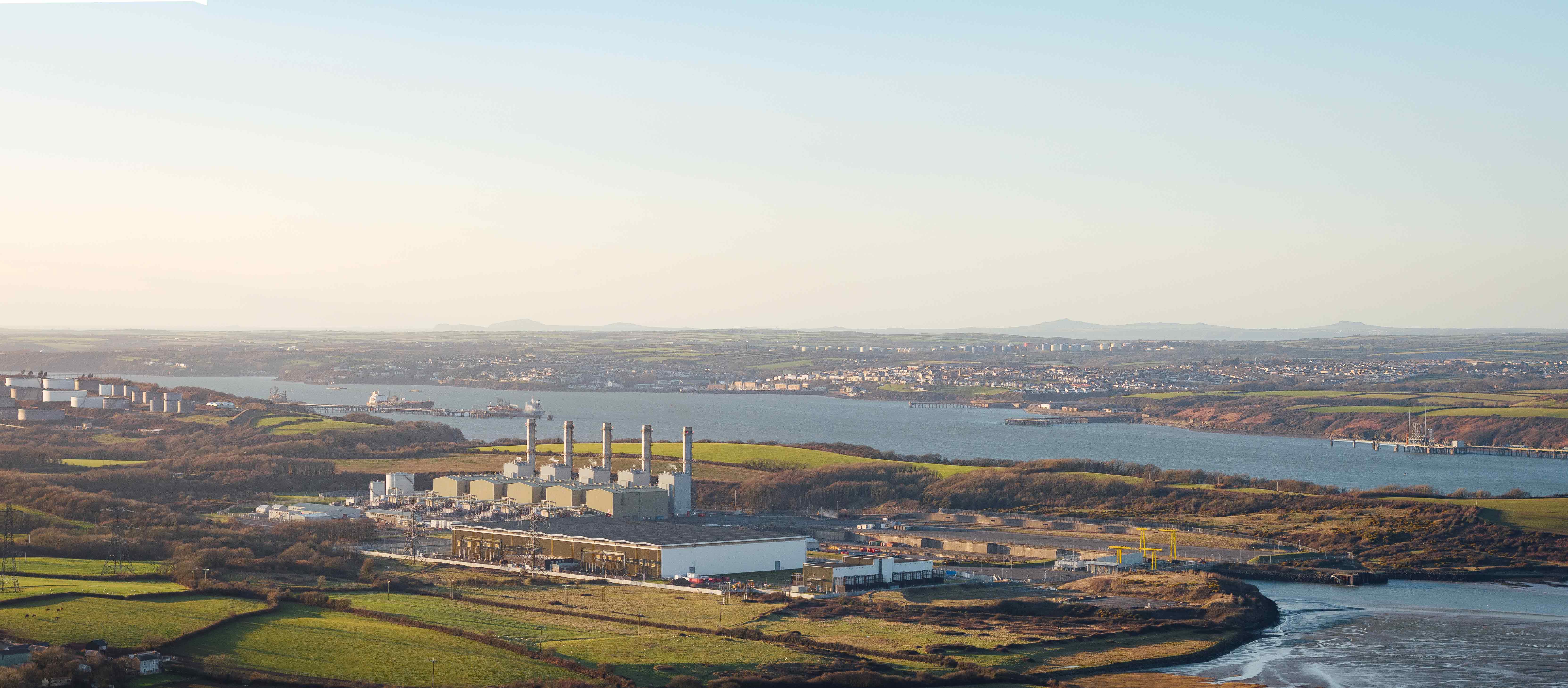 We are focused on delivering an accelerated transition to a Net Zero future.
The Milford Haven Waterway is a critical national energy asset, attracting billions of pounds of investment for over sixty years and supplying 20% of the UK's annual energy demand. It's existing assets, skills, rail connectivity, transmission and pipelines provide a unique opportunity to deliver a future focused on hydrogen,floating offshore wind (FLOW), marine renewables, sustainable fuels CO2 shipping, and energy storage.
Continued investment and support will create and stabilise thousands of jobs and supply chain opportunities, levelling up the coastal communities across South Wales.
It will accelerate decarbonisation, strengthen UK energy resilience, establish new export opportunities, and stimulate inward investment ensuring the Milford Haven Waterway remains a major energy innovation hub capable of competing globally.
Government support is needed to:
Expand South Wales' grid capacity by 10GW by 2030
Implement a fast-tracked consenting regime
Continued development of the Celtic Freeport
Introduce mechanisms to de-risk the Celtic Sea FLOW opportunity
Back a South Wales FLOW manufacturing infrastructure bid
Support the Milford Haven Waterway SuperPlace ambition, including both blue and green hydrogen
Support prioritisation of South Wales in National Grid's

 Project Union

Support a BEIS Cluster Sequencing Track 2 bid
Incentivise the production and use of low carbon fuels
Back a Skills Accelerator programme
Back a Supply Chain Accelerator programme
The Milford Haven Waterway Future Energy Cluster brings together private and public sector operations to deliver UK and Welsh Governments' energy ambitions.
The Haven Waterway Future Energy Cluster is proud to be part of the South Wales Industrial Cluster which supports 100,000 UK manufacturing jobs and contributes £8bn to the economy.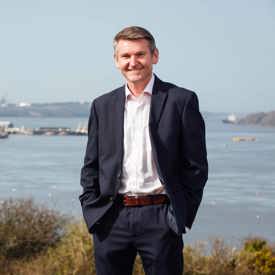 Pembroke Dock Marine will build on Pembrokeshire's existing energy experience to create new opportunities for industry and for our communities.
Floatel Cabins
Our Floatel Cabins were designed to attract visitors looking for quirky and unusual places to stay.
View Floatel Cabins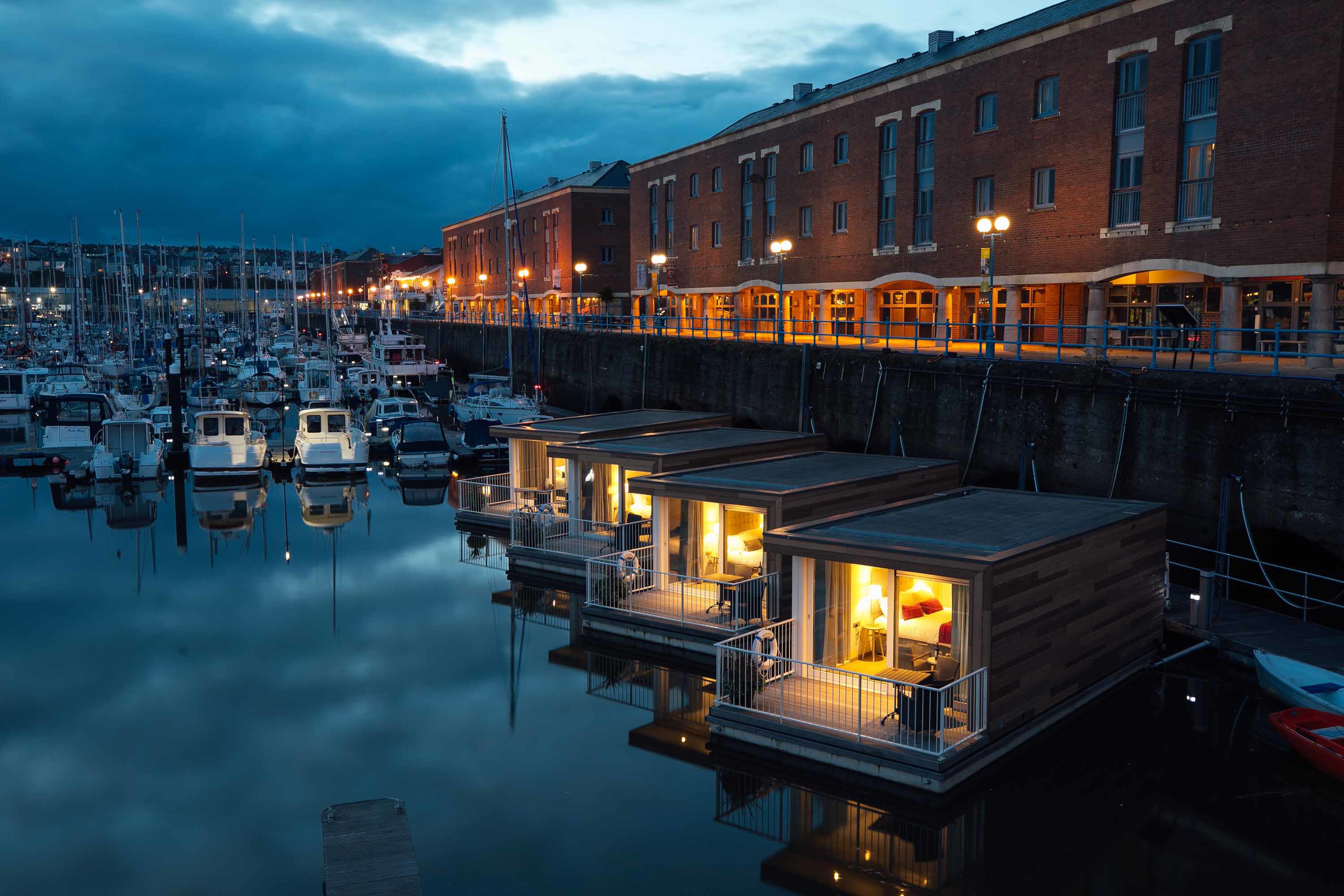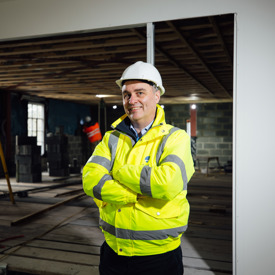 In keeping with our Trust Port status, we are investing in Port developments that will create opportunities both today and for future generations.
Would you like to know more about some completed projects?
Milford Haven: Energy Kingdom (MH:EK) was a £4.5 million project exploring the vital role hydrogen could play in a decarbonised energy future. The objectives were to:
Provide a roadmap to decarbonisation through the design of a hydrogen and renewables smart local energy system.
Stimulate growth and investment.
Increase education and upskilling possibilities for job creation and retention.
The project primarily delivered a Front End Engineering Design (FEED) study to lay the foundations for potentially the first of many Smart Local Energy Systems, and sought to make a strong business case for investment in hydrogen to the Government and engaged key stakeholders in the Waterway.
The project also demonstrated the practical application of hydrogen technology. The project demonstrated and tested the feasibility of two hydrogen powered RASA cars. Built by Welsh company Riversimple, they will operate as fleet cars in and around the Haven, using the green hydrogen electrolyser and refuelling facility that had been temporarily installed on Mackerel Quay on the Port estate. A hydrogen-ready smart hybrid heating system was also installed and tested in an operational Port building.
We worked alongside:
With collaboration and support from:
Community Energy Pembrokeshire
Simply Blue Energy
Welsh Government Energy Service
piSCES was an Interreg funded project (supported by the European Regional Development Fund through the Ireland Wales Cooperation programme). We were one of four project partners delivering the piSCES project. There were two research and technology development partners (Telecommunications Software & Systems Group and Cardiff University) and two implementation partners (the Port of Milford Haven and Bord Iascaigh Mhara).
Its focus was to use smart grid technologies to reduce the costs and carbon footprint of energy networks in the fish processing industry. This was done through modelling the usage profile of their energy networks and optimising that against the wholesale energy market and any available onsite generation.
Completed in 2021, its legacy is an established smart energy cluster in Milford Waterfront. Locally produced renewable energy (in this case the solar on the dry dock) is now able to be shared equally amongst a number of buildings nearby. It is a special arrangement established by the energy charity 'Energy Local' with the energy supplier Octopus Energy. It allows for greater use of renewable energy and saves money.
piSCES also developed software that allows scheduling of ice making according to when cheaper off-peak tariffs and/or renewable energy is available. This was also adopted by large fish processing sites in Ireland, saving huge amounts of money on their ice making and blast freezing processes. The idea being that we can optimise individual sites in this way and then create clusters of sites that can trade or share renewable energy between them, hence the clustering.
20,000 high-efficiency solar photovoltaic panels, each generating around 250 watts and with a 25 year lifespan were installed as an array. The solar panels are capable of supplying over 5,000 megawatt hours of clean electricity each year; enough energy to power around 1,000 homes as well as saving just over 1,800 tonnes of carbon emissions – equivalent to taking 267 cars off the road. This clean energy is fed into the local grid, becoming part of the energy mix used by houses and businesses in the immediate vicinity.
A set of new lock gates were installed at Milford Marina inside the existing lock. The improved facility helps boost marine tourism and business in Milford Haven. This was a particularly exciting project since the introduction of a completely new set of lock gates is a rare occurrence in British docks.
The Port of Milford Haven received grant support from European Fisheries Fund and Welsh Government for the redevelopment of the fishing zone including the rebuild of the F Shed and Packaway buildings and the creation of a new cold store facility.