Pembroke Dock Marine will deliver the facilities, services and spaces needed to establish a world-class centre for marine energy and engineering. It will have cross-industry application, but its immediate focus is on the low carbon energy sector.

This is a £60m development, funded by the Swansea Bay City Deal through the UK and Welsh Governments, the European Regional Development Fund through the Welsh Government, and through private investment.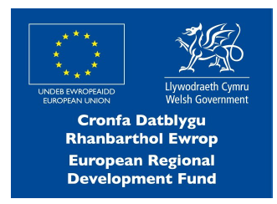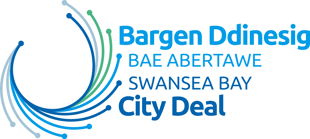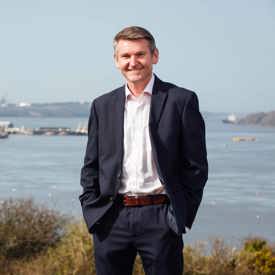 Pembroke Dock Marine will build on Pembrokeshire's existing energy experience to create new opportunities for industry and for our communities.
New regional facilities will support renewables growth
We are creating spaces that help industry fabricate, launch and maintain devices.
Project partners are delivering complementary facilities:
Marine Energy Engineering Centre of Excellence (MEECE)


Delivered by ORE Catapult for research, development and demonstration support, driving innovation in the supply chain and reducing cost of energy.

Marine Energy Test Area (META)


Delivered by Marine Energy Wales to facilitate component, sub-assembly and device testing through pre- consented test areas in order to reduce the time, cost and risks faced and accelerate growth in the sector.

Pembrokeshire Demonstration Zone (PDZ)


Delivered by Celtic Sea Power to enabling offshore renewable infrastructure to catalyse the Celtic Sea floating offshore wind and marine energy opportunities.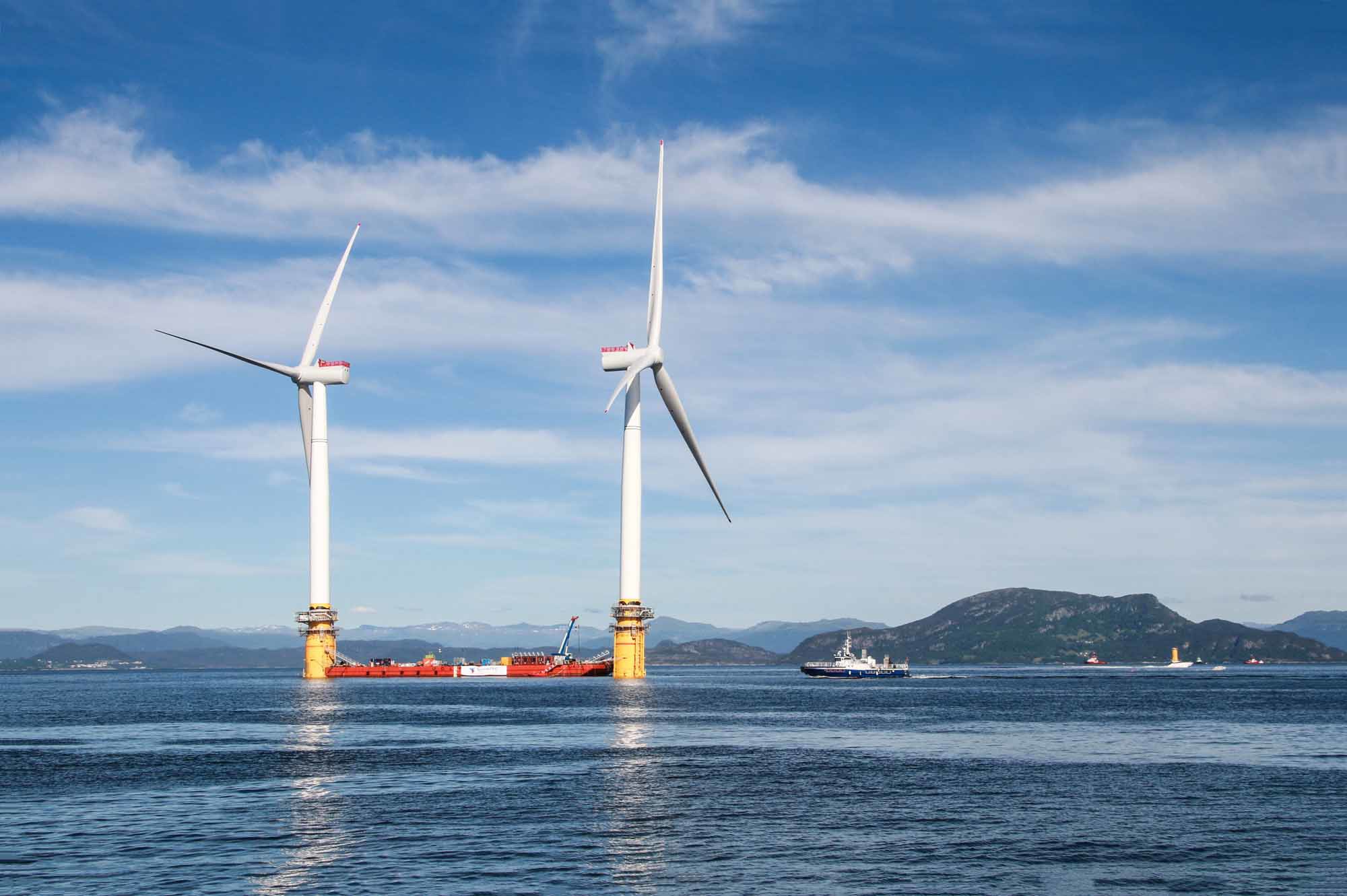 FAQs
Discover more about Pembroke Dock Marine.
Pembroke Dock Marine is a collaboration between the Port of Milford Haven, ORE Catapult, Marine Energy Wales and Celtic Sea Power. It will build upon the region's existing facilities and extensive skill base to establish a world-class base for marine energy and engineering. Based in Pembroke Dock, this £60m project is funded by the Swansea Bay City Deal, the European Regional Development Fund through the Welsh Government, and with private investment. It has the backing of Pembrokeshire County Council and both the Welsh and UK Governments and represents an incredible opportunity for Pembrokeshire communities.
When complete, the facilities, spaces and services will appeal to many businesses, including those already bedded in the region. There is an imminent, significant, and growing opportunity in marine energy and it's already creating jobs and opportunities for local businesses. But we are up against fierce competition.
To secure this opportunity for Pembrokeshire we need to ensure our port can accommodate larger devices, and can support developers as they move from design, to build, deployment and long term operations and maintenance.
The Pembroke Dock Marine project is one of nine programmes and projects in the Swansea Bay City Region being part-funded by the Swansea Bay City Deal – an investment of up to £1.3 billion to boost economic prosperity and job creation in South West Wales.
Chris Foxall, chair of the City Deal's private sector Economic Strategy Board, said: "Pembroke Dock Marine is among a portfolio of exciting projects and programmes throughout the City Region that will make a difference to people's lives by generating high-quality job opportunities and improving our economic prosperity, which will help attract even more investment in future.
"Pembroke Dock Marine also has the power to place Pembrokeshire and the City Region at the forefront of global marine energy innovation, not only helping tackle climate change and improving our environment for generations to come, but also helping to potentially create an export industry of global importance right here in South West Wales as the world moves towards a zero carbon economy.
"Projects of this nature will retain young talent in Pembrokeshire thanks to the availability of high-quality local work opportunities, while also helping accelerate our region's economic recovery from Covid-19."
Find out more about the Swansea Bay City Deal.
Pembroke Port is located on the western end of Pembroke Dock. It's a cargo port which also accommodates a busy ferry terminal and, collectively, supports 49 direct jobs. It also supports ferry employees and a whole range of local and national businesses.
With the £60m Pembroke Dock Marine investment, we will create a hub for marine energy development as well as being attractive to other maritime industries. It's an incredible opportunity.
For the marine energy industry, the attraction is clear. Pembroke Port is an established industrial site with good access to deeper water, it's close to world-class marine energy resources and is at the heart of Pembrokeshire's energy-focused supply chain. For Pembrokeshire we'll see more rewarding careers, business resilience and a host of other benefits. But to make that happen, we recognise that our facilities need to change.
Experts working in the sector have told us they need flat, open laydown spaces and better facilities for transferring large structures from land into the sea. They also need operational spaces, office facilities and better workboat berthing. We've identified that our Gate 4 site (at the most western end) is ideal. It's an established industrial zone with the maximum potential to deliver what is needed. Subject to planning permission, the site will be adapted to deliver:
The plans include some large-scale fabrication sheds, though those will be developed at a later phase and based on commercial demand.
The site is currently a mixed zone with some private ownership, heritage features and established businesses so we've taken care to manage impacts. We've taken our time to consider options both in terms of different locations and different types of facilities. We've also listened to feedback during consultation stages and adapted our plans whenever possible.
The changes at Pembroke Port are designed to create opportunities in Pembrokeshire. We are already seeing long-established local businesses making the most of this once in a generation opportunity - and we are seeing new businesses arrive to make Pembrokeshire their home. It's not just technology developers that will benefit. Pembrokeshire's diverse, experienced businesses are a key attraction and they are set to benefit hugely too. Attracting a new industry to the area will ensure they're here for the long term. These changes will do more than build a stronger local economy, they will also unlock rewarding careers across our community.
The opportunities aren't just during the build phase of the development, the bigger story is the associated long-term growth of our marine and maritime industries. The supporting supply chain will be diverse and while the obvious focus is on engineering and fabrication operations, it's much wider than that. From workboat operators to plant equipment suppliers and maintenance and supplies operations, as well as all those companies that support smooth business operations - from legal advice to safety supplies and from contract cleaners to caterers.
Pembrokeshire is an incredible place to live, work and play. But while it has strong seasonal recruitment, there are less options for rewarding life-long careers. For our existing workforce that's quite limiting, but it also forces our young school leavers out of the county to spend their working lives elsewhere. That's a vibrant section of our community missing with a corresponding impact on the economy.
Pembroke Dock Marine is creating the right conditions to stimulate business growth and inward investment. This is expected to generate over 1,800 jobs. The impact of jobs will be far reaching locally and won't just benefit those with engineering skills. It's a really exciting time.
In its heyday, the dockyard was a vibrant space employing over 4,000 people. It has always been an industrial zone and we have an opportunity to re-establish the contribution it makes to the community by establishing a new industry that will generate over 1,800 jobs. There will be significant, far reaching benefits felt long into the future. But like many major developments, there are impacts. And we've been working hard to minimise them.
HERITAGE IMPACT
The dockyard has significant relevance in terms of the economic contribution it makes. It has always adapted: first to accommodate our naval warships and then the flying boats of World War II. The second half of the 20th century saw divided ownership with developments that included a heavy lift cargo area, fabrication spaces and a ferry terminal. These continue to make important contributions to the economy, creating much needed employment. Ahead of us is the next stage in its continued evolution.
We take our heritage responsibilities seriously and our aim in this development has been to minimise impact. Some features will be preserved in situ, while others will be enhanced. The slipways do require some alteration.
We've renovated multiple heritage features in Milford Haven and Pembroke Port. It's an important part of who we are. Not only does it ensure these heritage spaces can deliver what's needed by our communities, but it also ensures they are preserved for future generations. We recognise it's not always possible, but we will always try our best - and our past actions support this. There are some spectacular examples in Pembroke Dock of buildings that have seen heavy investment and are now home to thriving businesses. 
VISUAL IMPACT
The first phase of the Pembroke Dock Marine development at Pembroke Port is to create flat, open laydown areas and improved land to sea access to accommodate fabrication and deployment of large-scale marine energy devices and support vessels.
It is possible that, longer term, we may be approached for permanent fabrication units. This is not part of the Swansea Bay City Deal project, though we have included capacity for three possible buildings in the outline planning (subject to planning approval), two of which would be considered large-scale. This was to ensure we were open about possible longer-term development, and to enable us to react faster to future industrial demand in this competitive sector.