Our Purpose, Strategy and Values
Our Purpose: to build the Haven's prosperity
At the Port of Milford Haven, we're driven to play a key role in building the Haven's prosperity. As a Trust Port, firmly rooted to Pembrokeshire, we are in a unique position to be able to do this. Prosperity is not just about a healthy economy, instead it is about creating a place where the community has access to rewarding careers, that is culturally rich, where we have a positive contribution on our natural environment and where our communities are stronger.
By keeping our eyes fixed on this exciting vision and our minds focused on our strategy and plan, we'll continue to evolve, deliver value for everyone who depends on us and contribute to a bright, buoyant and prosperous future for the people and businesses of Pembrokeshire.
Our Strategy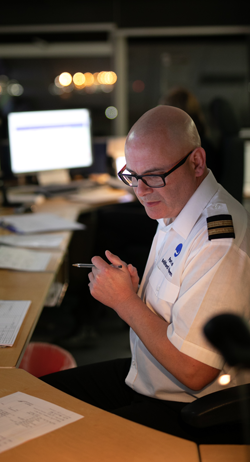 1. Targeting and securing long-term, sustainable income streams.
We're identifying and developing new business that will improve our earnings while continuing to focus on retaining and working with existing customers to give us security now and into the future.
2. Managing and maintaining our property, land and equipment.
We're looking after and creating new economic opportunities from the things that we own.
3. Building strong partnerships.
We're working with other organisations to make this plan happen because we recognise we can't do it alone.
4. Understanding our customers.
We're aiming to provide the best service possible to all of our customers. To do that we need to fully understand their needs. Their business is our business.

Our core values
Safety
Collaboration
Excellence