Under The Bridge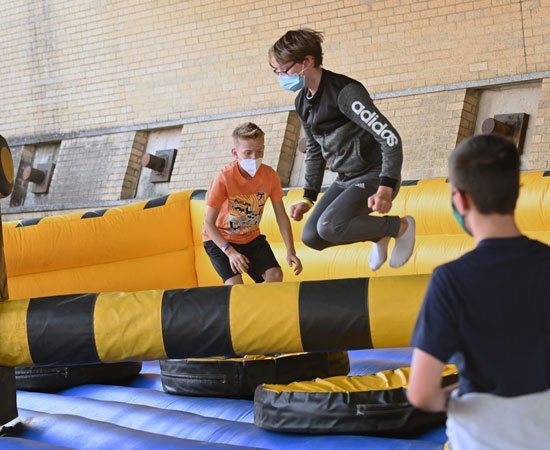 Under The Bridge is one of our key community events. Aimed at 11-18 year olds it offers the opportunity to get involved in free arts, music and dance, plus there are inflatable games to enjoy.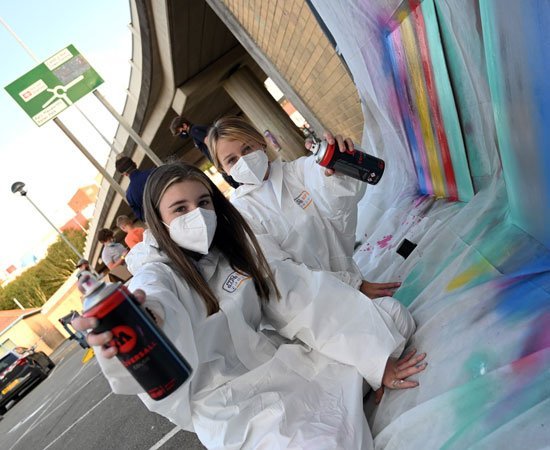 In 2022, Under the Bridge is back, bigger and better! We will be hosting the event every Tuesday and Friday night in the Easter Holiday, May Half Term and Summer Holidays. With thanks to Milford Youth Matters and MYM Ambassadors for co-hosting the events. 
You can book onto each event via Eventbrite here: Under The Bridge 2022! Registration, Multiple Dates | Eventbrite 
Part funded by The National Lottery Community Fund for Wales.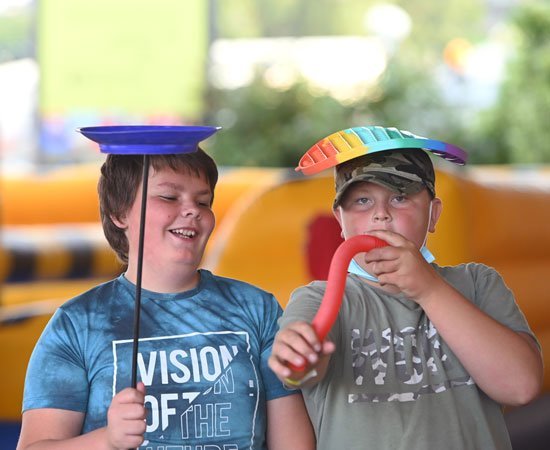 In previous years
2021
In 2021, Under the Bridge made a welcome 'live' return to Milford Waterfront after it was postponed in 2020. With additional funding from Milford Haven Town Council, over 140 young people attended 9 events held across the Summer. As always, a big thank you to Milford Youth Matters for all the work needed to make these events such a success.
Finally, thank you to everyone who turned up and enjoyed every week. If you missed out, check out the photos here!
2020
2020 has, of course, been an unusual year and we've had to rethink the approach. But, we are pleased to say the events went ahead online, with a series of tutorials.
Thank you to Milford Youth Matters for helping work things out and to all the tutorial hosts for their creativity - we couldn't have done it without you.
Finally, thank you to everyone who tuned in and enjoyed the tutorials. If you missed out, follow the links to see for yourselves...
Week 1 - Special Effects Make Up 
Week 2 - Arts & Sculpture
Week 3 - Cooking
Week 4 - Hip Hop Dance

Under the Bridge has previously been funded by the Port of Milford Haven, Arts & Business Cymru and the Police and Crime Commissioner and delivered in partnership with Milford Youth Matters. It won the Arts, Business & the Environment Award from Arts & Business Cymru in 2017.