Annual Report 2021: Our Stakeholders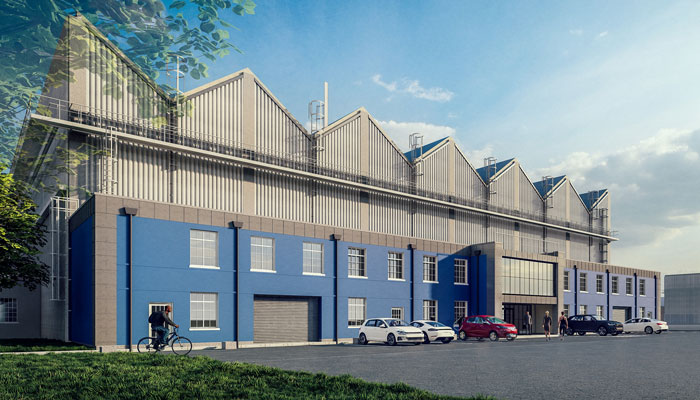 Working with our communities
As a Trust Port, we are accountable to our wide-ranging stakeholders and regularly seek their views. We do this through stakeholder surveys, our Port Advisory Committee and Stakeholder Accountability Committee, Annual Stakeholder Meetings, and many other engagements throughout the year. Through these various forums we gather views from a broad representation of stakeholders which are then taken into consideration when planning future strategies and in decision making.
Our Port Advisory Committee membership has expanded in recent years to reflect the breadth of activities and areas in which the Port is involved. Our use of virtual meetings in the last two years meant attendance increased significantly for the twice-yearly events in 2021.
We carried out some rewarding stakeholder work with local communities around Pembroke Port, looking at potential improvements to Carriage Drive and we hope to continue this engagement during 2022. To mark the beginning of work to upgrade the port infrastructure (part of the Pembroke Dock Marine project), we also asked the local community to help name the historic Sunderland Hangar annex buildings that are being restored and adapted for use as offices and workshops. The winning names reflect the rich heritage of the Waterway and include Erebus, Catalina, Oleander, and Falcon.
In order that Pembrokeshire can make its voice heard, it often pays to bring together relevant bodies with a shared interest to help ideas take hold and gather some collective weight. This is one area of our stakeholder activity that has really taken off in recent years. For example, we work with partners in the South Wales Industrial Cluster (SWIC) to help make industry in the region more sustainable, and the Milford Haven: Energy Kingdom (MH:EK) is a collaboration making a case for investment in hydrogen development and use. In 2021, we linked up with Pembrokeshire County Council, existing energy terminals, renewable energy developers and consultants on the Haven to form a 'Haven Waterway Future Energy Cluster'. Together, we are working to raise our profile with the UK Government, the Welsh Government, and potential investors to secure the support needed to ensure that Pembrokeshire's existing skills, transmission and pipelines, natural capital, storage and distribution facilities are repositioned to maximise the levelling up opportunities of a greener future.
Youth engagement
Future generations are our ultimate stakeholder. We are focused on ensuring the Port is sustainable in the long term so that it can continue to play an important role in attracting inward investment, creating new opportunities for people and businesses, and supporting well paid careers.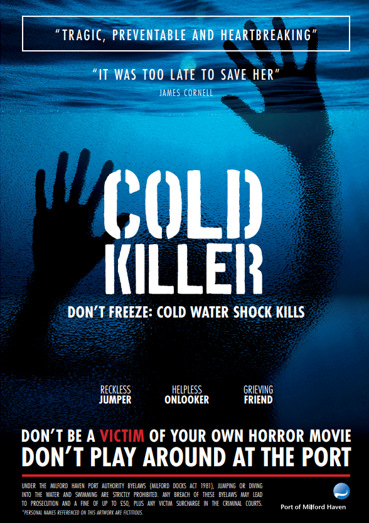 It was another busy year for 'Under The Bridge', the Port's collaborative project run by Milford Youth Matters. Part funded by Milford Haven Town Council, Under The Bridge provided 9 sessions throughout the summer giving young people the chance to try fun and creative activities in a safe environment. The award-winning Friday night project offered sessions in chalk art, dance, football, graffiti art, circus skills and inflatable games, and attracted more than 140 attendees during the six weeks. The project has been growing every year since its inception and has developed a good reputation among local parents whose children have gone home reporting they've had a great time; 18 events are planned for 2022. It's also brought opportunities for attendees from previous years to play a larger role as Milford Youth Matters Ambassadors, getting involved with supervising the events and attracting more funding.
We continued to support the Duke of Edinburgh (DofE) Award programme, as a Silver Associate, helping give students from Milford Haven School, Ysgol Harri Tudur in Pembroke Dock and Portfield School in Haverfordwest the opportunity to enrol and complete Bronze, Silver and Gold Awards. The DofE is a great programme, helping 14-24 year olds to develop essential skills for both life and work, and providing them opportunities to discover new interests and talents.
Finally, we repeated our annual campaign to raise awareness of the dangers of tombstoning and swimming around the port. This year we joined forces with Cardiff-based theatre group Bombastic to deliver a hard hitting virtual educational event to three Pembrokeshire secondary schools. 600 Year 7 students from Ysgol Harri Tudur, Milford Haven School and Ysgol Caer Elen took part in the project which also had input from Dyfed Powys Police and Mid and West Wales Fire and Rescue Service. The project was part funded by Arts & Business Cymru.
Charitable Cause of the Year
Our charitable cause of the year in 2021 was Sandy Bear Children's Bereavement Service. They work with families who have lost loved ones, helping children and adolescents come to terms with, and find a way through the trauma of, bereavement. As always, the cause was chosen by our staff and this year our team brought in £8,245 through a combination of cash donations, raffles and sponsored activities, including a Tour de France challenge, where participants had to walk, run, cycle or row 2,121 miles in 21 days, and a special Beat the January Blues exercise challenge that raised more than £2,500.
In a first for us, Sandy Bear Children's Bereavement Service took over our Facebook page for a day, giving a wider audience the opportunity to learn more about the service and hear from some of the families who have benefited from its support. Counsellors also ran a Teams meeting with Port staff to talk them through some of the issues they face when helping families through bereavement.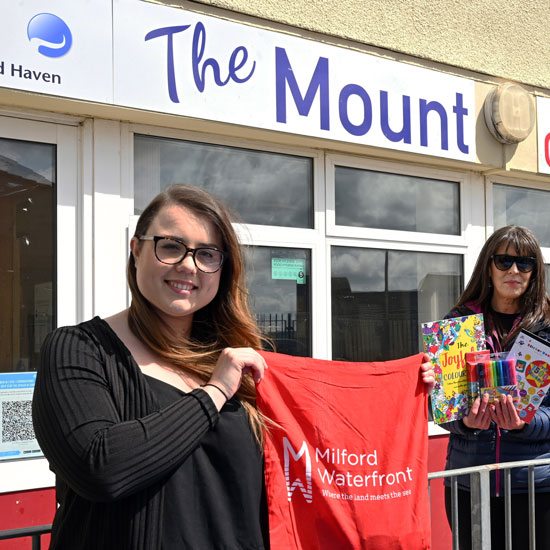 Community Fund
Our Community Fund supported 60 organisations in 2021, including Hubberston Youth Centre who applied for help to install solar panels, Neyland Yacht Club for additional RYA training to broaden its ability to teach, the Torch Theatre towards their Christmas Wishes initiative and Pembrokeshire Coast National Park Trust for a pollinator project.
We also provided funds for Milford Haven School and Ysgol Harri Tudur to buy 100 Chromebooks to support wider access to online learning during Covid-19, and we teamed up with the Pembrokeshire Performance Sailing Academy at Llanion to sponsor sailing sessions and qualifications for 24 children from Golden Grove and St Florence VC schools.
In 2022, we are launching a new fund to help community groups, charities and local organisations become more sustainable.
Defining our message
As mentioned in the Our People section, we developed a 'purpose on a page', covering the Port's strategy, roles and values. While the document was a great help to staff, it has also been invaluable in our day to day conversations with our stakeholders. To be able to express in engaging ways what our purpose is, and to have some great examples of how we fulfil our role as a Trust Port, only strengthens our relationships with our partners, communities and the general public. We hope it also helps those whose lives are touched by our activities feel more connected with us.