Annual Report 2021: Our People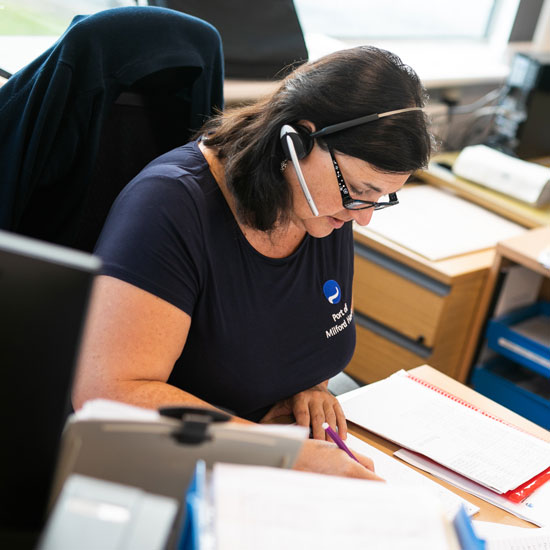 We are committed to creating a vibrant and enjoyable place to work, where fairness and robust equal opportunity application supports inclusivity and diversity.
In 2021, we continued to focus on helping give greater clarity to our staff about what we do and why, with the aim of enabling them to be more emotionally connected to the business and feel a greater sense of purpose. We have refreshed our "purpose on a page", an incredibly useful map that helps us understand and tell the story about how we are immersed in our community, invested in our future and anchored to Pembrokeshire. 
We continue to engage our leadership team of around 30 managers by getting them more involved in the strategic process, particularly the tactics we deploy to deliver our strategy. This seems to have brought further improvements to the culture within the organisation. One way we measure this is through the staff survey, where we've seen our highest engagement score to date – 80% compared to the UK benchmark of 74%. It is also clear that the contrast in engagement between different operational areas is shrinking, which points to there being less of a 'silo effect', where individual departments felt isolated from the rest of the organisation. This, perhaps, is counter to expectations when you consider the necessary isolation our teams have experienced because of social distancing and remote working during the pandemic.
Our team grew again in 2021, with an increased headcount of six, taking total staff numbers to 196. This takes into account a staff turnover of just over 6.5%. Creating career opportunities for our communities is a key part of our strategy and we were pleased to welcome an apprentice to our IT department in the year which is a very clear indicator of our intent to invest in the future.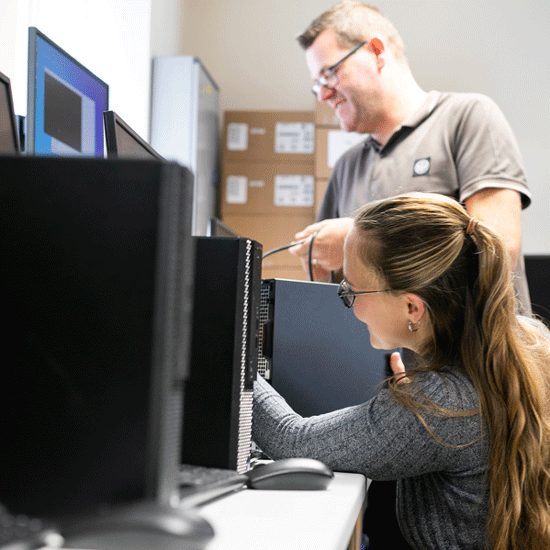 Covid-19 continued to dominate all our lives during 2021 and we maintained a particular focus on the wellbeing of our staff. We did regular check-ins with our staff, where remote working had denied many of us of those daily opportunities to catch up in passing when in the office. 
New, flexible work patterns made necessary by Covid-19 have altered our office landscape with traditional setups looking increasingly outdated. Staff continue to perform well in a hybrid working environment, with most office-based staff working from home. We invested in more hot desks, new video conferencing equipment and IT systems to improve collaborative working. With the high-quality video conferencing now available, virtual meetings between staff on either side of the Waterway are just as productive and there is less time lost travelling between sites. We were also able to help staff still working from home to install equipment and furniture that suited their available space. By issuing laptops to them, they are now able to simply pick up their work and bring it to the office when required to, and seamlessly continue with the same equipment. The expansion of our IT team is a very clear indicator of our intent to support more flexible operations while working to minimise associated risk and ensure information security remains of paramount importance.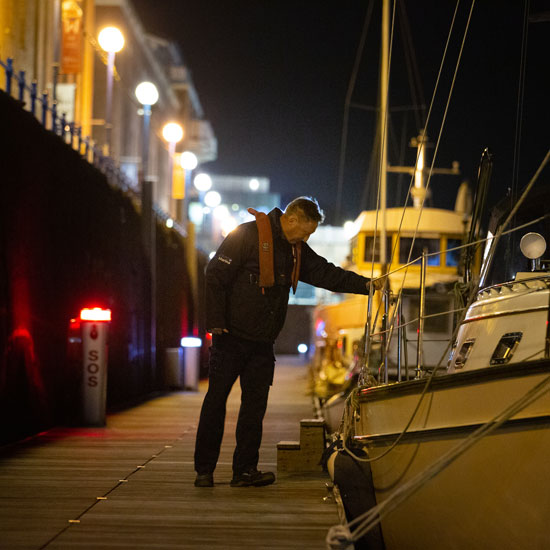 How the pandemic has impacted mental health will no doubt be the subject of much discussion long after restrictions are eased, and so it should be, as many will feel the effects of isolation and anxiety for some time to come. As employers we place considerable focus on our responsibility to monitor mental health and to offer support for anyone who feels they need it. The death last year of one of our own staff members had a huge impact on colleagues. This raised the question of how well prepared our teams are to provide support for others who may be struggling at such a time.  We ensure that counselling support is available to all our employees and we have been looking at better equipping managers so they can support colleagues struggling at work. We also appointed a dedicated Learning and Development Advisor at the end of 2021 who, among other things, will work with our managers on this important area.
Our wellbeing group, comprised of volunteer staff members, continued meeting (virtually) in 2021. The group ensure a regular programme of activity and signposting to information to support wellbeing. In 2021, staff were given the opportunity to access a mindfulness app that provides a wide range of wellbeing support from tips for improving sleep to how to reduce anxiety and stress.