Annual Report 2021: Our Environment
Sustainability
One of the Port of Milford Haven's core values is sustainability. This is an important statement of intent for any business, as it puts environmental considerations at the heart of any decision making. But it is particularly pertinent for us as a Trust Port as it makes it our duty to leave the Port in a better place, not only financially but also in terms of our operational footprint, for future generations.
Our impact
During 2021, the Port's total Scope 1 & 2 greenhouse gas emissions were 1,240 tCO2(eq) – this is a reduction of 130 tCO2(eq) from the 1,370 tCO2(eq) in 2020. Renewable energy generation across the Port's estates offset these emissions by 921 tCO2(eq) compared to 1,232 tCO2(eq) generated in 2020. This leaves the Port with residual emissions of 319 tCO2(eq), 2020 was a carbon deficit of 138 tCO2(eq), which will be offset by investment in an accredited carbon offsetting scheme.

The Port is committed to achieving the UK Government's target of having a Net Zero carbon footprint by 2050, if not before.
There are areas where it is currently not feasible to decarbonise our operations. For example, our pilot vessels must be able to operate safely and reliably in challenging sea conditions, whereas existing technologies do not currently meet those demands. We are seeking ways to ensure future investments in our vessels support the reduction of emissions. In the meantime, there is a lot we can do, and have been doing, in other areas of the business to reduce our reliance on fossil fuels. We have replaced eleven of our automotive commercial vehicles with fully electric vehicles in 2021 and, as detailed in our Port Services section, have been running pioneering trials on the use of green hydrogen both as a fuel for heating our premises and powering vehicles.
Oil spill response investment
As the UK's biggest energy port, we recognise our responsibility to lead the way in how we run our business and carry out our duty to protect the environment of the Waterway. Following a decision in 2019 by the Port and oil terminal operators to upgrade oil spill response equipment, trials and training were carried out in November on the new Ro-Boom and Ro-Kite kit, which now forms our front-line safeguard held onboard the dedicated response vessel, Sea Sweep.
Collaboration
Our work with other stakeholders, for example those who convene in the Wales Marine Area Management Steering Group and the Wales Marine Action and Advisory Group, is also vital. We continued to host Pembrokeshire's marine Special Area of Conservation (SAC) officer and worked with other agencies involved in the management of the SAC.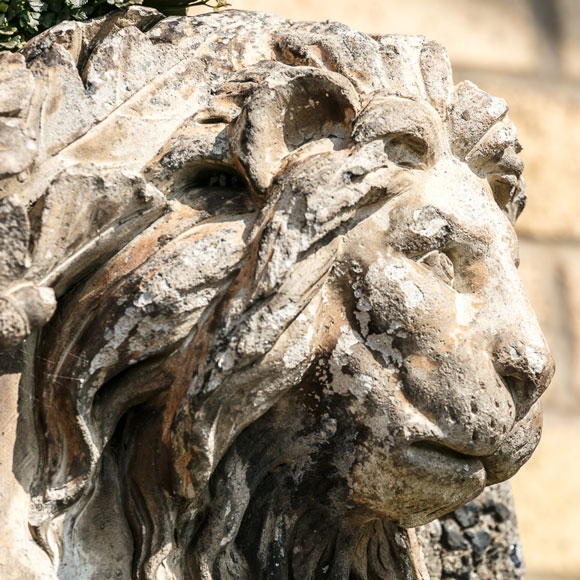 We were partners in the 'Coastal Communities Adapting Together' (CCAT) initiative. The project, part-funded by the European Regional Development Fund through the Ireland Wales Programme, aims to build community resilience, increase awareness of climate change impacts and coastal management and realise the potential of the Irish Sea region. The project saw the Port work with Pembroke Dock Heritage Centre to engage local communities in the restoration and revival of the historic Carriage Drive. Locals were asked to come up with ideas that included environmental improvements to the area, such as tree planting or creating habitats for pollinators. The point of this project was not just to highlight how climate change might damage our environment, but also to show how our response to it might force us to change our surroundings. For example, in adapting Pembroke Port's infrastructure to respond to the demands of renewable energy companies, we may lose some historic assets. By engaging locals in that dynamic, we hoped to make them part of that decision making process. In addition to reconnecting the community with their place, the project also enabled us to focus on future generations; we partnered with other Pembrokeshire based organisations to promote careers in marine renewable energy and held a number of engagement events with local learners.
We also supported a project to install an otter holt on Pembroke River. The project successfully attracted a breeding pair of otters. We are also working with partners to look for possible osprey nesting sites on the Waterway, following several sightings of male ospreys over the last year.