Notice to Mariners No.17 of 2019 - Marine Energy Test Area (META) Wave Buoy Deployments
26/02/2019
1. MARINERS ARE HEREBY ADVISED that, two temporary buoys carrying scientific equipment will be established in East Pickard Bay approximate position 51' 39.625"N, 005' 05.921"W, (Fl. Amber (5) 20s) and Dale Roads, approximate position 51' 42.594"N, 005' 07.675"W, (Fl. Y (5) 20s).
2. The Buoys are a "Triaxys Wave Buoy" and a "Datawell Mk.III Waverider" respectively. (Example images below):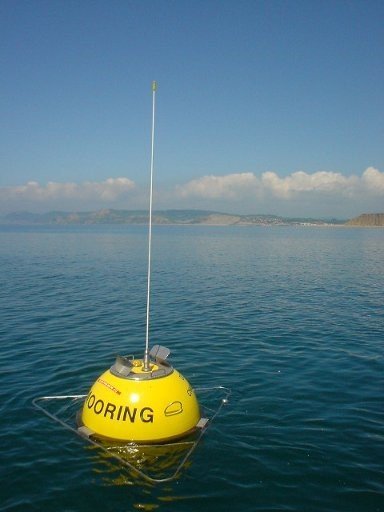 3. The buoys will remain in position for 24 months and 6 months respectively, at which time the survey will be completed and the buoys removed.
4. Mariners are advised to navigate with caution in this area and remain 200mtrs clear of the sites.
5. Admiralty charts 3273, 3274 and Imray Y26 & 2600 ATLAS refer.
BY ORDER
M. RYAN
HARBOURMASTER
MILFORD HAVEN PORT AUTHORITY

Port of Milford Haven
Gorsewood Drive
Hakin
Milford Haven
Pembrokeshire
SA73 3EP

Tel: 01646 696100
Email: enquiries@mhpa.co.uk

Back to Previous Page