Milford Waterfront brings Christmas cheer to local nursing home residents
19/12/2018
---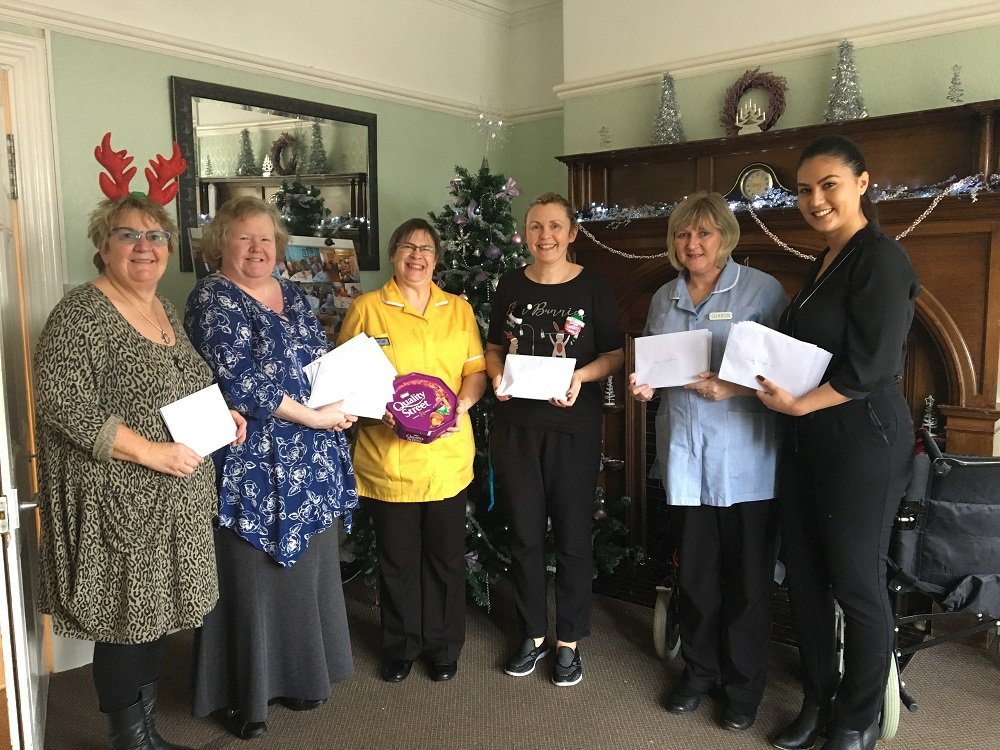 In November of this year, Milford Waterfront ran a Christmas card competition in collaboration with In House Crafts. The entries, designed by local school children, have been donated to the residents at local nursing home, Havenhurst Residential, to spread the Christmas cheer.
The competition, which ran from the 16th November to the 23rd and was free to enter, was based on the theme 'Pets at Christmas', and had 27 entries from local school children of all ages. Guest judges from All Pets Vet Care and Pure Art chose the winners of each category, who were then gifted with crafty prizes donated by Milford Waterfront. Furthermore, throughout the month of December the entries were put on display for numerous Christmas events taking place in Milford Waterfront.
Today, all of the entries have been gifted to local nursing home Havenhurst Residential in Milford Haven to help spread the holiday cheer.
Natalie Hunt, Activities and Events Co-ordinator, Milford Waterfront commented: "We are really proud of this project in collaboration with In House Crafts in the run up to Christmas. Encouraging school children to channel their creativity and get excited for Christmas is one thing, but to then be able to take these incredible entries and gift them to a local residential home is really special, and really indicative of what we are trying to bring to Milford with the Waterfront development."
Tere John, Registered Home Manager, Havenhurst added: "It was great to see the residents receive something special this Christmas. It can be a very lonely time of year, especially for those in residential homes. We are very pleased to have these lovely entries from local children donated to the residents here."
-Ends-
Photo: Natalie Hunt and Cheryl Langton with staff at Havenshurst Residential home.

Notes to Editors
Milford Waterfront
Milford Waterfront is a multi-million pound regeneration project being led by the Port of Milford Haven. It aims to revitalise the marina and docks into a vibrant destination, adding to the existing mix of leisure, retail and dining businesses and boosting the economy by providing long term, sustainable jobs.
A number of flagship projects have already been completed at the site including the installation of new lock gates that have significantly reduced locking times and the construction of new fishing buildings for the industry.
The new development will also celebrate the arts, culture and heritage of the area, working in partnership with key stakeholders. The Port already hosts a busy calendar of events at the marina such as Torch Theatre Sunset Cinema screenings and awards ceremonies which add to the diverse range of attractions on the waterfront.
In June 2018, Pembrokeshire County Council unanimously approved a revision to the Milford Waterfront development's outline planning consent.
For further information, visit www.milfordwaterfront.co.uk or contact:
Anna Malloy
Port of Milford Haven
01646 696100
anna.malloy@mhpa.co.uk