Port helps Pembrokeshire pupils tune up for national music event
01/02/2013
---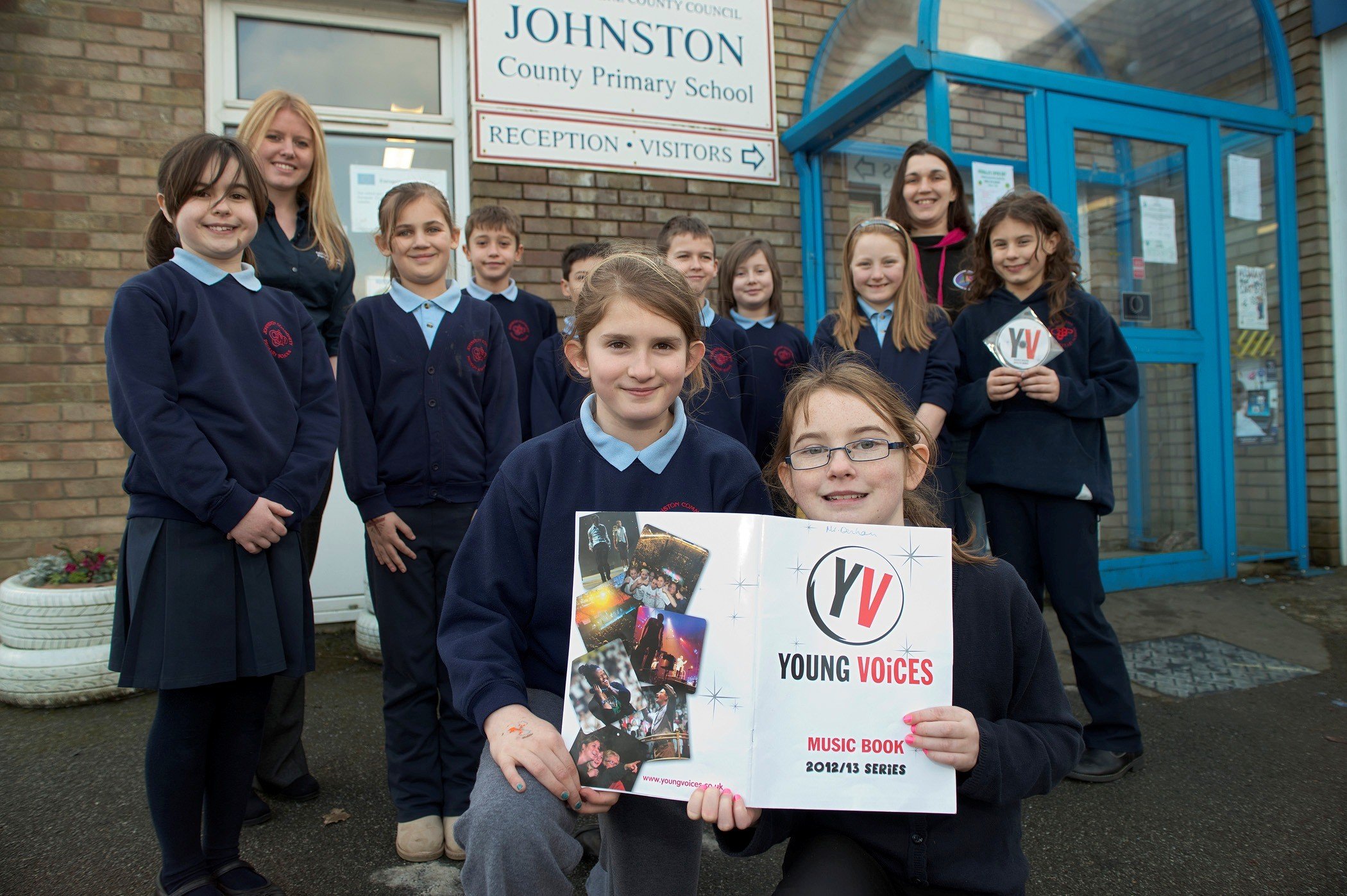 Pupils from three Pembrokeshire schools joined thousands of children from across the UK recently to take part in a national music and singing event, which was sponsored by the Port of Milford Haven.
Young Voices is the largest school choir organiser in the world and its primary purpose is to enable young people to develop and engage with national, local and international music projects which would otherwise be beyond their geographical reach.
Last week, children from Johnston Community School, Hook School and Fenton Community School took part in the concert at the Torch Theatre in Milford Haven. It was run simultaneously with the event at the O2 arena linking with the NEC in Birmingham so that hundreds of pupils could join together and sing as a huge choir.
Headteacher at Johnston Community School Jackie Davies thought it was an excellent project to get involved with. She said "A great fun time was had by all as the pupils sang and danced throughout the evening and put on a wonderful performance".
-Ends-
Photo caption: Pupils from Johnston Community School with their rehearsal pack from the Young Voices Foundation, along with Sara Andrew from the Port of Milford Haven and Nicky Powell from Indigo Music
Notes to Editors:
Port of Milford Haven
The Port of Milford Haven is responsible for the biggest port in Wales, and is the third largest port in the UK.  Each year it handles around 29% of Britain's seaborne trade in oil and gas and is widely recognised in the industry as the energy capital of the UK.
The Port, along with the cluster of energy-related businesses along the Waterway, is a key driver of economic activity in Pembrokeshire, attracting inward investment and supporting over 4,000 jobs.
The Port of Milford Haven also owns and operates Pembroke Port and Milford Dock.  Activities such as cargo handling, ferry operations, fish landing and cruise calls as well as a first class marina are spread across these two sites. 
One of the most prominent on the West Coast, the Port is in the heart of the Pembrokeshire Coast National Park, the only Coastal National Park in Great Britain. It is marked as a Special Area of Conservation (SAC) and has many areas designated as Sites of Special Scientific Interest (SSSI).
The Port of Milford Haven is a trust port – an independent, commercially run organisation that has statutory responsibilities governed by its Acts, to maintain and improve navigation and the provision of Port and Harbour services and facilities.  Additionally, the Port provides significant financial and in-kind support to a wide variety of local causes.  All profits are retained within the business to fund these objectives. 
For further information, visit www.mhpa.co.uk or contact:
Sara Andrew
Port of Milford Haven
01646 696100
sara.andrew@mhpa.co.uk