COVID-19 Update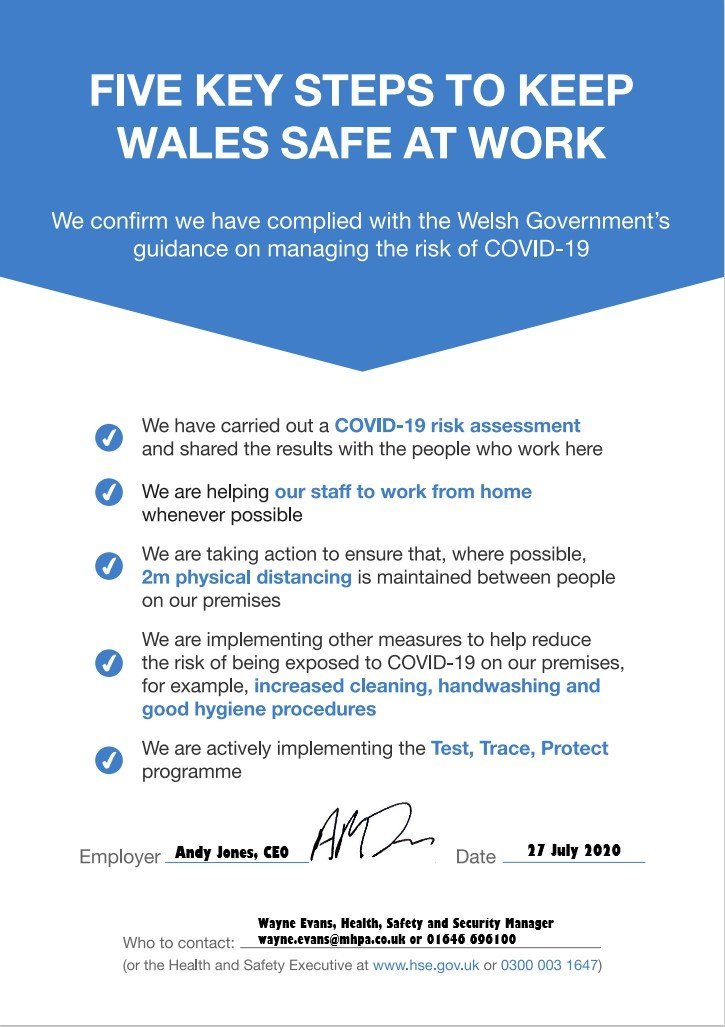 The Port of Milford Haven remains fully operational as a critical part of the UK's energy infrastructure and our teams, who have been identified by the government as 'critical workers', are continuing to deliver safe port operations for our customers.
Our staff who are able to work from home are doing so, however front line staff remain in work.
We continue to follow official guidance, working on the advice of the UK Government, Welsh Government, Public Health Wales and Pembrokeshire Port Health Authority.
To protect the health and safety of our employees and their families, our customers, and the wider community we have taken the following measures:
Carried out a COVID-19 Risk Assessment for each area of our business
Closed our back office premises and asked all support staff to work from home, where they are able to.
Where offices are manned, general public are not permitted without prior appointment.
Face Coverings are mandatory in publicly accessible areas e.g. Reception at Milford Marina and at Pembroke Dock Ferry Terminal
Provided Personal Protection Equipment to all front line staff who are required, as part of their role, to have some contact with other people.
Reinforced messages on social distancing and practising good hygiene through regular hand washing as the best way to reduce individual risk of contracting the virus.
Enhanced cleaning of working areas to regularly sanitise all frequently touched surfaces such as door handles and light switches.
All business travel for Port employees is cancelled until further notice.
Where possible customer meetings will take place online.
Restricted access to critical areas and sites to 'essential staff only' i.e. those who usually work in that location.
We are supporting our staff on full pay should they need to self-isolate due to displaying symptoms of COVID-19 
We are asking everyone to respect our need to keep our staff and their families safe. Please do not visit in person at any of our offices or operational areas. If you need to reach a member of the team, please call 01646 696100 or email enquiries@mhpa.co.uk.
We will continue to monitor the situation and will adapt our position accordingly. If you have any questions about what we are doing please get in touch via prdepartment@mhpa.co.uk.
Last updated October 2020