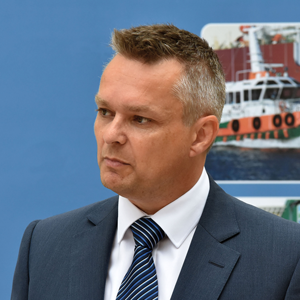 2018 Annual Report: Chief Executive's Q&A
It's been a busy year at the Port. Our teams, as always, have worked hard to ensure that the people and businesses that depend on us can continue to depend on us. We are a small team, but we have international reach, and every single person helps us maintain our strong reputation. As Interim Chief Executive*, I have been particularly proud of how everybody has come together to support me as we reposition for the next sixty years.
How would you summarise the Port's performance in 2018?
Our turnover fell by 1% to £22.1m, with a fall in operating profit from £3.0m to £0.9m. This was largely as a result of reduced Liquefied Natural Gas (LNG) and Pembroke Port cargo revenues. We recorded a loss of £1.0m after tax, however this was exceptional and due, in part, to investment property revaluations and pension service costs. The most significant of these is the retail park revaluation. This has been caused by a dip in retail market expectations at a national level. Its impact on profit after tax is unrealised. The underlying performance of the business has been positive and reinforces the long-term diversification goal to stabilise revenue. We also experienced contractor issues on the construction of the Costa site which inflated the associated costs.
We are in the minority of businesses that still operate a defined benefit pension scheme for current employees. The costs are significant and could impact our ability to operate profitably in the future. We have therefore taken the difficult decision to close this scheme to new members in order to mitigate the financial risk. It is the responsibility of all of us in the business to recognise the crucial role we all play in achieving our Trust Port obligation to leave the Port in the same or better condition for future generations.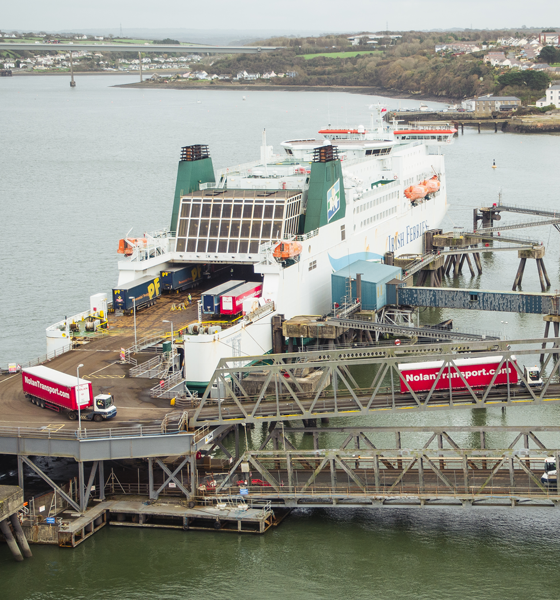 What are the upcoming opportunities for the port industry?
Our core operation is focused on accommodating sea transportation - whether cargo vessels, ferry or commercial fishing. Such operations play an unseen role in supporting UK industry as 95% of the UK trade is transported by sea. Yet it's done with such efficiency, such normalcy, that it has taken Brexit for the port sector's fundamental value to be recognised. We need continued investment in port infrastructure to make the most of trade opportunities. We also see a strong case for port environments to expand and act as catalyst locations for the growth of key UK industries.
What was your key highlight for 2018?
The Port underwent its three-yearly Port Marine Safety Code review. Arising from the Sea Empress oil spill in 1996, the Safety Code was developed to create a national standard for every aspect of port marine safety. While it is not mandatory, we fully recognise its value and strive to meet the agreed criteria. We take particular pride in the positive feedback gained as part of the 2018 review, and in being recognised as an important and valued contributor to upholding and strengthening its values.
How is the business changing?
In many ways, it isn't. We remain focused on delivering excellence in our services and ensuring that we have the right infrastructure and services in place. Our cargo, ferry and marine services remain core to our operations and we will invest to support their needs. However, we also see opportunities for growth in existing and new ventures.
Here in Pembrokeshire, we have world-class natural energy sources, a high-skill supply chain, fabrication and deployment spaces with governmental recognition of the value of marine renewables. Alongside industry partners, we have been developing the Pembroke Dock Marine project and seek to deliver enhancements that will help capture the full market potential - as well as having cross-application for the wider maritime sector.
Pembrokeshire also has a world-renowned reputation for the beauty of its natural landscape and the excellence of its outdoor leisure experiences. Our other flagship project, Milford Waterfront, complements this proposition by delivering a vibrant destination, expanding Pembrokeshire's ability to reach new audiences.
Both are major infrastructure projects. We know from past experience that we need to collaborate more with our neighbouring communities, industry and governing authorities. Our united expertise will help deliver commercially viable projects that have impact both regionally and nationally.
With regards to Brexit's impact on our business, we have continued to monitor developments. Based on our business model, the anticipated direct impact has been assessed as minimal, though the impact of any associated general economic downturn is unknown.
How is extreme weather affecting the Port's operations?
Weather extremes do seem to be playing a more obvious role in all our lives. Issues like extreme rainfall, wind and even temperature cause issues for our business and for our stakeholders. While we cannot control the weather, we can ensure our infrastructure is operating correctly. Investment, where necessary, will always be a fundamental driver for us.
Why are stakeholder views important to the Port?
We are a Trust Port, so we do not have shareholders. Instead, it is our stakeholders to whom we are accountable and understanding their needs and views is what will shape our future. In the long term, the next generation are our stakeholders and all our decisions must bear them in mind. In the present, we are listening more, through formal and informal meetings as well as through our Stakeholder Accountability Committee. The Committee oversees activity such as the setting of measureable targets for performance and considers the results of our annual Stakeholder Survey. This year, when asked how the Port was performing against their overall expectations, 85% of stakeholders responded with 'neutral', 'well' or 'very well' which is an increase of 17% in the last two years, and a positive indicator of the work we are doing.
We are committed to building the Haven's prosperity and delivering vibrant spaces, a robust contribution to the regional economy and life-long career opportunities.
Andy Jones, Chief Executive
Download the 2018 Annual Report.
* Andy Jones was the Port's Interim Chief Executive at the time of writing and appointed Chief Executive in June 2019.