Annual Report 2021: Chief Executive Q&A
How would you summarise the Port's performance in 2021?
The first thing to say about 2021 is that we ended it feeling very optimistic about the future. I don't mean that in Churchill's "The darkest hour is before dawn" kind of way. I mean that, despite the ongoing disruption and challenges of 2021, the Port passed several important milestones that put us in reach of a very exciting 2022 and beyond. So many of the big moments in 2021, such as securing the planning consent and starting work on the Pembroke Dock Marine* project, the new hotel build at Milford Waterfront and the signing of a new contract with Irish Ferries, came off the back of a huge amount of behind the scenes work by our staff. Foundation work rarely wins awards, but it's a critical part of eventual success and the work completed in 2021 has put us in a strong position for the future.
In delivering on our promises, whether by providing a resilient and safe pilotage service or completing projects on time and on budget, we strengthen our partner relationships. Such reliability will be key as we seek to create more opportunities for the region, and especially important as we evolve to embrace new opportunities in marine renewables and green technologies such as hydrogen.
In financial terms, our turnover levels remained depressed due to the impact of the pandemic on certain areas of the business, and sales were slightly lower than 2020 at £24.8m for the year (2020 £25.2m). Despite the reduced turnover levels I am really pleased the Port delivered an operating profit of £1.3m for the year (2020 £0.7m operating loss) that was above our internal expectations.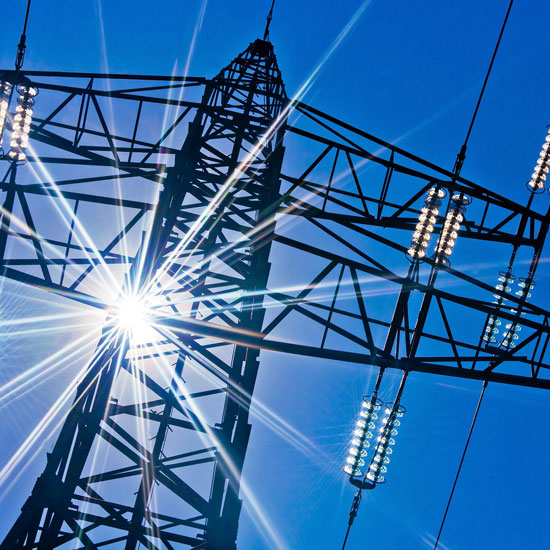 What were the key moments of 2021?
In 2020, we updated our strategy focused on the four themes that defined what we do as a port. 2021 showed us that this strategy is robust and will stand the test of time.
I wrote last year that, looking ahead, I wanted all of us to be clear about why we do what we do. For me, the highlight of 2021 has been seeing that sense of purpose really shine through. I can look at every action we have taken this year and see the extra mile the team has gone, driven by that sense of purpose, that "Why?". Just as one example, we brought together a group of private and public sector interests to collectively champion Pembrokeshire's future energy potential. The Milford Haven Waterway is a key energy hub with an unparalleled supply chain; it has the right conditions to capture the increasing opportunity from Celtic Sea developments and emerging opportunities with hydrogen. No single agency, not us or anyone else, can make that case alone. But a collective Pembrokeshire voice - representing key stakeholders including existing energy operators, developers, local government and research leaders - can. We are keen to drive that collaboration because clean energy has a critical role to play not only in tackling climate change, but in securing employment prospects for our future generations too. That's part of the "Why".
What are the priorities for 2022?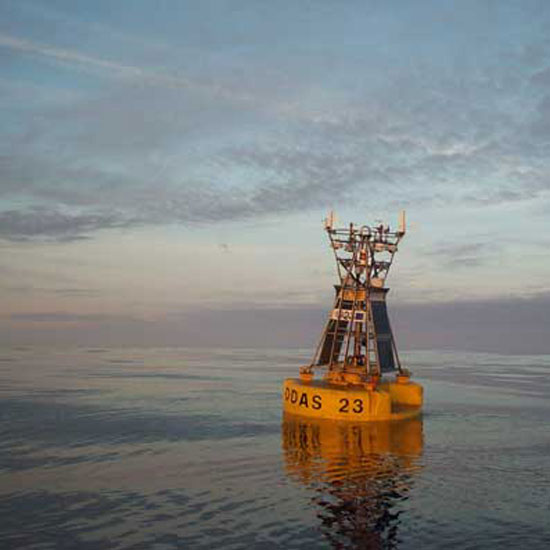 2022 is going to be a very exciting year, as I have already said. We are a port, first and foremost, and maintaining our reputation for a safe and reliable service is critical. We are therefore continuing to invest in operational resilience, upgrading critical assets such as pilot boats, our own launch jetty and navigation aids so that we can continue to safely and reliably connect our customers to the facilities and services they need, where and when they need them for many years to come.
We really hope this year will be a return to normal for our Hospitality and Tourism team. With the staycation market still looking terrific, 2022 will really give us the opportunity to celebrate what's happening at Milford Waterfront, give people a chance to see what's changed over the last two years (a lot), and to spread the message far and wide that Milford Waterfront has really come of age as a top regional destination. The launch of the Tŷ Hotel will be a key moment and we'll be providing close support for our partners at The Celtic Collection during this inaugural year.
Work to deliver the infrastructure changes at Pembroke Port will continue. We are creating workspaces for businesses who are keen to be right in the middle of a dynamic, 21st century port and a buzzing centre for marine renewables development. Seeing those businesses move in, working with them, seeing them spark off each other will be an exciting next stage of the project.
The FLOW industrial opportunity off our coastline is significant and we want to ensure the region benefits. The Port of Milford Haven is up for the challenge but holds only some of the cards. The relationships forged through Pembroke Dock Marine, especially those with UK Government, Welsh Government and Pembrokeshire County Council, will be important in the coming year as we plan how we capitalise on this doorstep revolution.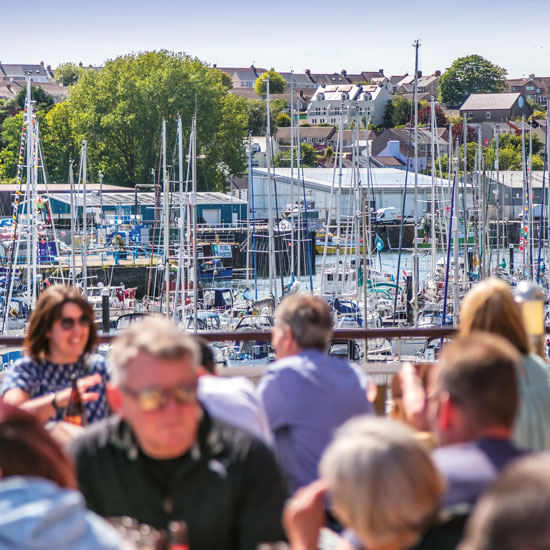 Taking in the bigger picture, the country is coming back from the pandemic to a very different economic ecosystem. We know sustainable growth, that helps us deliver on Net Zero targets and that also brings everyone with it, is of paramount importance. With many social structures weakened by a punishing two years of public spending, we want to ensure we help support and strengthen our communities. As a Trust Port, we can best do that by continuing to look for investment opportunities which strengthen all businesses across the Haven so that the next generation can look forward to a prosperous future.
What are the Port's longer term growth plans?
Much of Milford Waterfront's success has been driven by our investment and strategic drive combined with the energy and belief of local businesses. With the arrival of The Celtic Collection, an internationally respected hospitality business, it's clear that excitement for our vision for Milford Waterfront is expanding. That tells us a lot about the prospects here. I expect our relationship to develop further and know it will be a catalyst for others to follow. Sustainable destination tourism has huge potential to support the local economy and it forms a key part of our longer-term plans.
As I have mentioned, the FLOW opportunity represents perhaps the single most exciting prospect for the Waterway economy in more than 60 years, and one we will be working hard to capture for Pembrokeshire. FLOW is considered a UK Government champion technology in the race to Net Zero so the benefits are likely to be long term, creating opportunities for established and new businesses. Sites off Pembrokeshire could make a huge contribution to the estimated 2.8GW of capacity needed if offshore wind is to help meet Wales' target of 70% renewables-based energy by 2030. Further investment would help the UK government achieve its 50GW target by 2050. But how much of the economic benefit, from manufacture to assembly and deployment, will Pembrokeshire win? That is up to all of those with a stake in the Waterway economy to decide, to some extent. You will hear us talking a lot about FLOW in the future.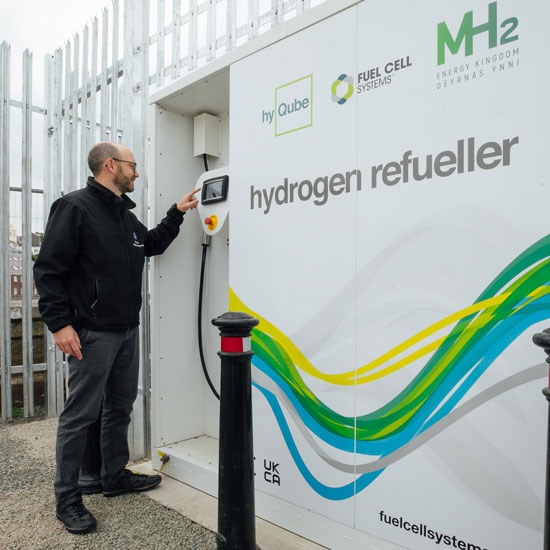 Hydrogen holds long term promise as a source of energy that can reduce our carbon emissions. We have joined forces with the big energy and industrial players in the South Wales Industrial Cluster (SWIC), a body that is mapping out how we can reach Net Zero 2050 targets and, at the same time, reverse the decline of heavy industry and create economic prosperity for Wales. Hydrogen produced from offshore electricity or even from natural gas in conjunction with carbon capture, storage and shipping, represents a promising opportunity for the Port and the regional economy. We need to help make that a reality, as well as looking at how our business can benefit directly.
_________
I leave the organisation a very different place to the one I joined. It has a much clearer sense of purpose and a clear plan for where it is headed. The Port is now on the cusp of some very exciting opportunities and is well placed financially, and in its relationships with other key players, to act.
I believe how we go about things has changed, both inside and outside our organisation. We really do live by our values, and I am pleased sustainability is now part of those values.
My final year has not been without sadness. We were all shocked and saddened to learn of the death of Andrew Kerrison, a popular and long-standing member of the team. Our people have always been at the heart of our business and so when someone passes away, whether long-standing or a new team member or even colleagues that have long left the Port, we feel the loss and remember the contribution they made both here at the Port and within their communities.
Thank you to the Board, my colleagues across the business and to all the varied communities we serve. I will always cherish the friendships made during my time here. I am particularly proud to have been part of the Port's story and to have worked with so many talented people as we've worked to reinvigorate the Port's purpose. I wish everyone well for the future.
Andy Jones, Chief Executive (to 30 April 2022)
* Pembroke Dock Marine is a partnership project between the Port of Milford Haven, Offshore Renewable Energy Catapult, Marine Energy Wales and Celtic Sea Power. It will create a world class centre of marine energy and excellence centred around the Milford Haven Waterway. It is funded by UK Government, the Welsh Government, and the public and private sectors. It is also part funded by the European Regional Development Fund through the Welsh Government.