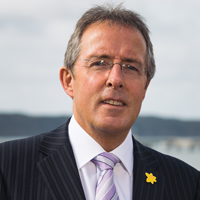 Annual Report 2021: Welcome from our Chair
2021 has seen our business - through our amazing people - overcome some profound challenges. A good measure of any business is its ability to adapt, not just to survive, but to thrive. I am sure this report will evidence that our team has shown a resilience and fortitude not only to deliver on the strategic "knowns", but also to absorb and adapt to the shocks of the "unknowns". Their hard work this year has generated huge enthusiasm and interest for what is to come. They should all be proud of what has been achieved.
Nothing ever stays still in the port industry. Delivering on core duties is paramount. But constantly striving for excellence, being nimble and responsive to changing times and alive to new opportunities is what makes a business such as ours successful, sustainable and fit for future generations.
The coronavirus global pandemic ("Covid-19") continued to loom over all aspects of our business and our lives. I will leave it to Andy Jones, our Chief Executive, to talk more about that. However, whilst 2020 saw us all arm ourselves for the fight against the virus, this year, I think, was more about accepting its continued presence and returning our focus to the effective management and future of our business, albeit with a new variable in the mix.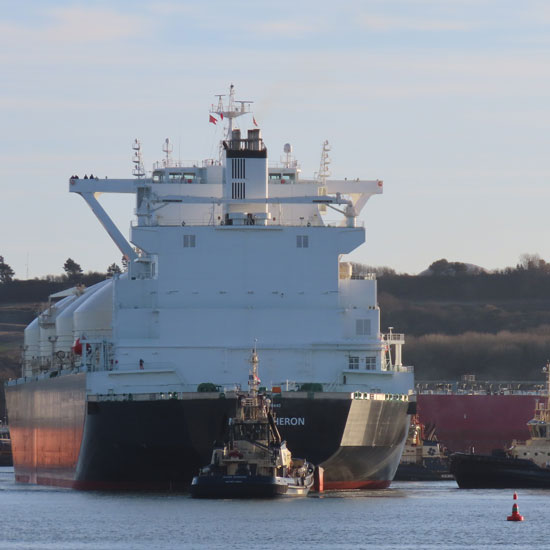 I am pleased to report that the Port returned to profitability in the year, although turnover was slightly lower than 2020 levels as Covid-19 continued to negatively impact the demand and volume in certain areas of the Port's operations. The Port remains a vital link in the flow of energy to the UK and our operational teams continued to ensure our service, moving ships safely and efficiently on the Waterway, was resilient and effective.
2021 saw the United Kingdom host COP26, pushing the debate about the route to Net Zero to the top of the news. While governments may find it difficult to agree a bold strategy, it's increasingly clear that citizen action - and I include businesses such as ours as part of that - has the capacity to make great things happen. In 2021, we continued to exercise that influence, both in the way we run our business and, perhaps more importantly, in the way we try to stimulate a low carbon economy to take hold on the Waterway.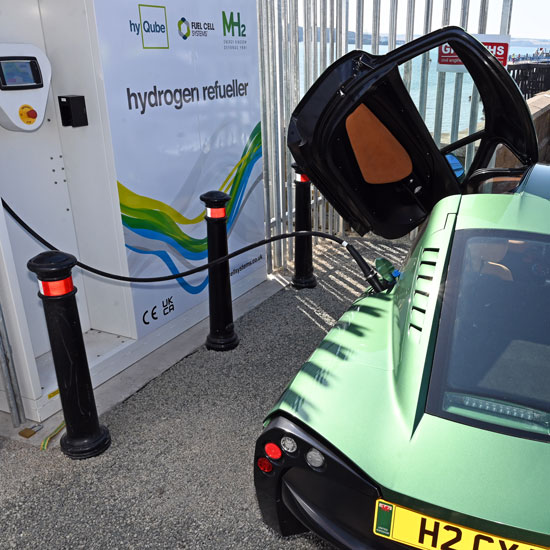 Global energy businesses see the Waterway as a focal point for decarbonisation technologies and we are very pleased to play our part in promoting and supporting their ambitions. In May 2021, RWE launched the Pembroke Net Zero Centre to maximise the potential of hydrogen, floating offshore wind (FLOW) and carbon capture to help decarbonise industry in Wales. This is a major endorsement for Pembrokeshire. It's vital we continue to work with businesses to explore transition technologies, as they can help keep affordable energy flowing into peoples' homes - important in these times of volatile gas and electricity prices. Our involvement with energy transition took a practical turn last year when we launched several initiatives to showcase how a low carbon future will look. A hydrogen car refuelling station was installed at Milford Waterfront and the heating system of one of our buildings was converted to run on a smart hydrogen hybrid system. Many of our automotive fleet vehicles have been replaced with electric vehicles (EVs). These initiatives form part of our commitment to achieve Net Zero operations before the UK Government's target of 2050. While we continue to explore low carbon alternatives to our highest emitting operations, we achieve annual carbon neutral status through our renewable energy investments and through commercial carbon offsetting. As reported last year, "Sustainability" (the kind that ensures the health of our planet as well as our business) is now one of our four core values, enshrining in our daily work a discipline to test every decision we take on its impact on future generations.
Work got underway at Pembroke Port, where the Swansea Bay City Deal-backed Pembroke Dock Marine project will support and promote the development of marine renewable energy technologies. The first phase sees the renovation of the Grade II listed Sunderland Hangar annexes which will provide offices and workshop spaces for this dynamic young industry. I am particularly proud that the modernisation of this historic port is being carried out with due regard to its proud past.
There was also much progress made by floating offshore wind energy firms such as Blue Gem Wind in their bid to launch their first arrays off the Pembrokeshire coast within 5 years. I have been amazed by the rapid emergence of FLOW as a front-running technology; it could be fantastic news for the local economy. We need to bear in mind that to host even part of the assembly work will require substantial investment in the Waterway and collaboration remains paramount here. We continue to work with Pembrokeshire County Council and the Welsh and UK Governments to make the most of the opportunities FLOW presents for Pembrokeshire.
I have been delighted to see the rapid transformation that's taking place at Milford Waterfront. It's become a jewel in the crown for the Waterway as a direct result of our diversification strategy. And the collaboration between our destination team and brilliant local businesses has really added to the magic.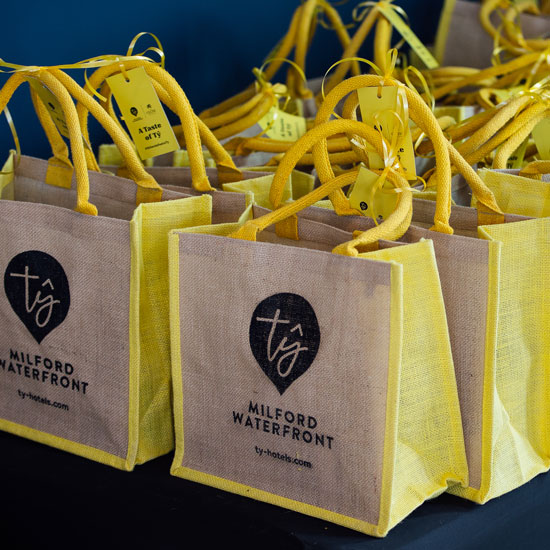 There's a lovely Welsh tradition of the tŷ unnos, the house that, if built in one night and with a smoking chimney by morning, won the builder the rights to the land on which it sat. Milford Waterfront can now claim a modern interpretation of the tradition, with an exciting twist. The Tŷ Hotel, a brand new 100 bed hotel which will be run by The Celtic Collection, the expert team behind the Celtic Manor Resort, has emerged from nothing in just one year. To successfully complete a complex project such as this, mid-pandemic and with some significant materials inflation, is a credit to the project team. It is so exciting to see a landmark building spring from nothing, and this really is an important milestone for Milford Waterfront, long in the planning, quick in the delivery. We have been committed to achieving BREEAM certification, which means building to standards that provides for more sustainable environments. Such places enhance the well-being of the people who live and work in them, help protect natural resources and make for more attractive property investments. The Tŷ Hotel will be a true landmark at Milford Waterfront and further enhance its reputation as a desirable place on the map for visitors and tourists from more distant shores.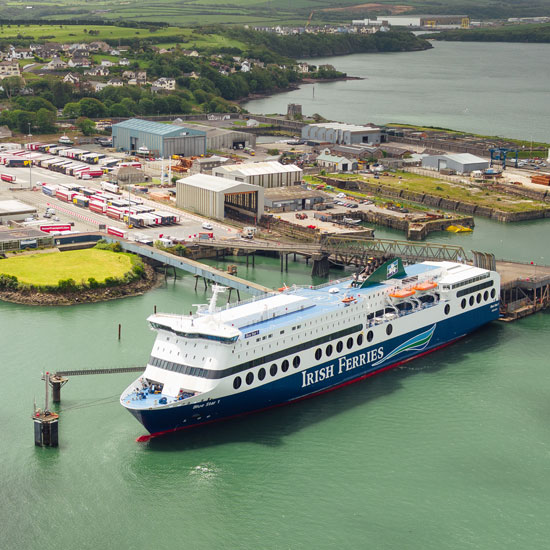 On the southside of the water, our ferry operations reported a second challenging year. Covid-19 and the emergence of some of the more intractable issues following Brexit put significant pressure on our team and impacted traffic volumes. Progress has been made to resolve some of the issues, and complex discussions with HMRC have ensured Pembroke Port remains a land bridge option of choice for Irish and European hauliers. Furthermore, we were delighted to secure the renewal of our contract with Irish Ferries. I would like to thank our team for delivering solutions that ensures Pembroke Dock to Rosslare remains South Wales' busiest European sea-link.
There was one notable change on the Board as we said farewell to one of our Executive Directors, Tim Bownes. I am grateful to Tim for his hard work and support, both in his most recent role as Programme Director and previously as Engineering Director. Tim made a significant contribution to the business, not least overseeing the considerable technical challenges set by modernising our docks.
Finally, I would like to mark the tenure of our Chief Executive, Andy Jones, as this is his last report. I doubt there is any section of our very diverse community of stakeholders, from our own staff and the businesses working up and down the Waterway, to our political colleagues in Cardiff and London, and families whose daily lives intersect with the Port's work, who won't recognise his huge contribution to the Port and to the people it serves. Andy has brought a calm professionalism to some very difficult and complex challenges in his time as CEO and through his leadership has promoted a culture of mutual respect and pride within our workforce. He deserves all our thanks as he leaves the Port in a stronger place than it was when he took over and I wish him the very best for the future.
Thank you all very much, diolch yn fawr iawn i chi gyd.
Chris Martin, Chair