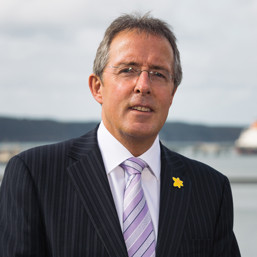 Dr Chris Martin DL
Chair
As Chair, Chris is passionate about creating a sustainable future for the Port by supporting the right culture for all our employees to thrive and play an active role in delivering to their full potential and, in turn, driving the success of the organisation. Chris' extensive experience across many sectors is proving invaluable in ensuring the Port's strategy and activities harmonise, and that our values of Safety, Collaboration, Excellence and Sustainability are upheld. As well as holding a range of private, public sector and charitable roles, Chris understands what it is like to run your own business. He therefore recognises the importance of a resilient local ecosystem forging relationships between large and small businesses to drive economic growth. Born and bred in Pembrokeshire, Chris has a robust understanding of the issues the county faces as well as its strengths. He is proud to support our vision to build the Haven's prosperity and to deliver a bright and buoyant future for the region.
Chris gained an honours degree in Pharmacy in Cardiff before starting working life with Boots the Chemist in Cwmbran, subsequently going on to own and build two successful community pharmacy businesses in the West Country and back in Pembrokeshire.
He has a number of roles in the private, public, charitable and voluntary sectors including Non-Executive adviser with Alliance Healthcare Distribution UK Ltd, Co-Chair of the Bevan Commission, Chair of the Life Sciences Hub Wales, Trustee and Board member of Marie Curie UK, Chair of the Wales Advisory Board of Marie Curie Cymru, Chair of Haverfordwest Swimming Pool Trustee Board and Vice President of Dyfed St John Council. He also acts as a coach and mentor on a voluntary basis.
He was awarded an honorary doctorate (DLitt) by Swansea University recognising his distinguished career and contribution to public life in Wales and most recently became Deputy Lieutenant of Dyfed and a member of the King's Award for Enterprise (Sustainability Development) Judging panel.
Chris became Chair of the Port of Milford Haven in August 2017 having served as Vice Chair since 2012.
He is Chair of the Nominations Committee and a member of the Remuneration Committee.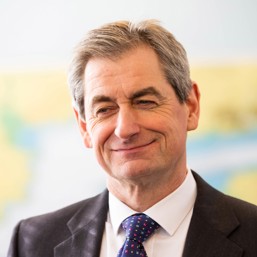 Ian Shipperley, CBE CEng FIMechE
Non-Executive Director
With a 40-year career in the Royal Navy culminating in running the largest naval base in Western Europe, Ian is the Board's key strategic advisor for TPA operations and risk. His enviable track record incorporates project delivery, strategic transformational change and management of risk and safety at senior leadership level. Ian has been instrumental in advancing the Port's risk profile and advising on TPA operations and procurement. He also brings additional experience from his work as an independent board member of several ports in the municipal sector, as chair of a community interest company preserving historic buildings for public use and as director of his own engineering consultancy.
In his career in the Royal Navy, Ian operated in command positions at sea in almost every part of the globe undertaking disaster relief, peacekeeping and, in the 2003 Iraq War, commanding the Engineering Department of the aircraft carrier HMS Ocean.
Ian has built an enviable track record in project delivery, leadership of strategic transformational change and management of risk and safety at Board level gained through 20 years in key senior positions. His recent working life has been focused on providing logistics and engineering support to the Royal Navy through innovative contracting arrangements whilst also redefining the vital contribution of the Royal Navy's own 5000 strong highly skilled technical workforce.
For the last 3 years he has commanded HM Naval Base Devonport, the largest Naval Base in Western Europe, where his multi-faceted role as the public face of the Royal Navy in the South West combines nuclear and conventional safety responsibilities with management of the entire Port of Plymouth. An experienced Chair and Board member, he leads a major capital infrastructure optimisation programme and works closely with Plymouth City Council on a City Deal programme to regenerate redundant docks and waterfront facilities.
In his spare time, Ian chairs the Board of a charity involved in equine therapy whilst also pursuing interests in land management, sailing, cycling and walking. Awarded a CBE in the 2017 New Year's Honours list, he joined the Board of Milford Haven Port Authority in January 2018.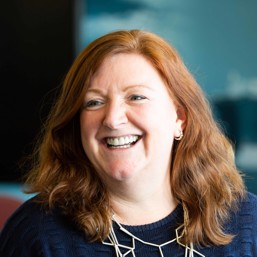 Debra Williams
Non-Executive Director
Debra is focused on marketing and consumer relations within the Group, bringing extensive experience in commercial operations, e-commerce, innovation, and leadership. As the former Managing Director of Confused.com, Debra is well placed to guide the business as we continue to develop new ventures in the consumer arena. With the focus on championing innovation, Debra, who was Welsh Woman of the Year for Innovation in 2006, is ideally positioned to advise. She was also recognised as one of the UK's top 200 business women by the Queen in February 2007.
Debra Williams joined the Port of Milford Haven Board on 1st March 2018.
Debra has wide commercial experience incorporating leadership, e-commerce and mentoring, having held executive and non-executive positions at national companies including the Admiral Group, Confused.com, Tesco Bank, Swansea University and Ospreys Rugby. She currently holds board level positions at Careers Wales, Principality Building Society, COOP Insurance the The Local Boundary and Democracy Commission of Wales. Debra is also a trustee for The Alacrity Foundation and Victim Support Wales alongside her as Business Ambassador for Ty Hafan.
Debra has collected a number of awards throughout her career including Welsh Woman of the Year (Innovation), Life Time Achievement and was recognised as one of the UK's top 200 businesswomen by Her Majesty The Queen in 2007 and was awarded an honorary Doctorate from Swansea University in 2015.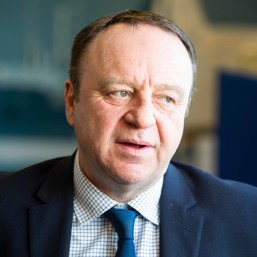 Steve Phillips
Non-Executive Director
Steve brings significant financial and commercial experience to the Port, not only from his recent role as Group Chief Executive of the Welsh Rugby Union, but from his previous experience with the regional airport owners TBI. He has an extensive risk management background which, together with his mergers and acquisitions experience, will help guide the Group through its ambitious diversification strategy. Also, his experience in overseeing major capital expenditure projects will be crucial in helping us deliver on our exciting expansion programmes for Milford Waterfront.
Steve Phillips joined the Port of Milford Haven Board on 1st March 2018.
Steve brings 25 years of commercial expertise to the role. During his time at the WRU, financial performance significantly improved and a major capital expenditure programme was undertaken including a new National Centre of Excellence training facility at the Vale Resort, as well as various upgrades to the Principality Stadium.
Steve's background was previously within the airports industry at TBI plc. where he worked on projects covering Sweden, Costa Rica and the United States.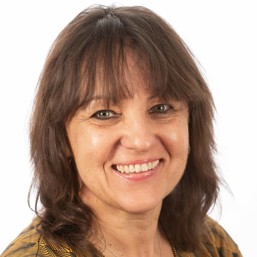 Debra Bowen Rees
Non-Executive Director
Debra developed her extensive experience in stakeholder relations during her role as CEO at Cardiff Airport. She has an in-depth understanding of Welsh political and business environments, building on experience gained as Senior Officer in the Armed Forces working in diverse functional areas across and beyond government including international engagement and influence. She brings an important dynamic to the Board as it diversifies and as its stakeholder base broadens.
Debra joined the Royal Air Force as an Air Traffic Controller after graduating from University College London. 28 years later she left to take up the role of Operations Director at Cardiff Airport, before becoming Managing Director in 2014 and being promoted to CEO 3 years later. She led the Airport through a period of transformational growth including passenger growth of over 50%.
Now living in west Wales, Debra is establishing a portfolio career. In addition to her role as a Board member at the Port, she is also a non-executive Board member at Glas Cymru (Dŵr Cymru Welsh Water). She is also a Trustee of Hijinx Theatre.
She brings with her a wealth of experience in leadership and management with proven success at building highly successful, long-term stakeholder relationships at a local and international level.
Debra joined the Board in September 2020. She is Chair of the Board's Stakeholder Committee and a member of the Nomination Committee.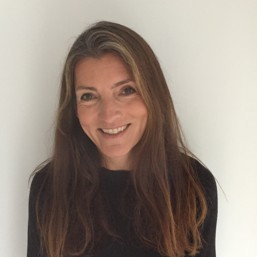 Erica Cassin
Non-Executive Director
Erica has over 20 years' experience in the HR sector holding senior positions with many household names. She is passionate about empowering people to reach their full potential and fostering environments where every individual can thrive by being their true authentic self. An experienced HR coach, she has led significant organisational transformation, reshaping companies and business models to adapt to advances in market conditions, while improving their performance and effectiveness. Erica's strengths in leading cultural change will be invaluable in her role on the Port's Board as it focuses on its own culture during an exciting time of diversification.
Erica is an experienced HR Director with a track record of leading organisational transformation and developing highly engaged cultures within the financial services and healthcare sectors. As well as sitting on the Port of Milford Haven's Board, she is a Board Member for Careers Wales, Life Sciences Hub Wales, Coleg Sir Gar, Mentor for the Social Mobility Foundation in which she provides coaching, advice and support to aspiring students to enable their progression, and Trustee of Self Management UK. She has previously held senior HR positions with Barclays PLC, HBOS and Novartis Pharmaceuticals UK.
Erica attended the University of Nottingham where she studied Industrial Economics. Originally from Cardiff, she has now settled in Carmarthenshire to build a portfolio career of non-executive and advisory roles.
Erica joined the Board in September 2020.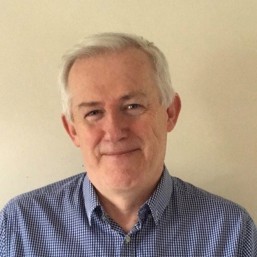 James Nyhan
Non-Executive Director
James' focus is on addressing the energy transition challenges and opportunities for the Port. With over 30 years of international experience in the energy sector, he has a clear understanding of traditional and developing energy markets having worked in various roles with Royal Dutch Shell. He brings wide ranging commercial experience to his role as a Non-Executive Director and wants to continue the progress made on energy developments within the Port for the benefit of the wider community of west Wales.
James has had a successful career with Royal Dutch Shell quickly progressing through a range of senior positions to become General Manager of Shell Energy Europe BV where he led the business in southern Europe for 6 years before becoming self-employed as an independent energy consultant in 2008.
Since then, he has been advising on clean energy technology commercialisation, renewable energy and providing training to the gas and power sectors.
Outside the energy sector, James has become interested in understanding the impact of digital marketing. In the voluntary sector he is helping, as treasurer, his local primary school to respond to challenging conditions.
James joined the Port in September 2020. He is a member of the Audit Committee.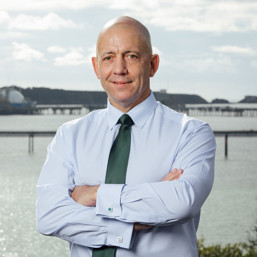 Tom Sawyer
Chief Executive and Executive Director
Tom joined the Port in April 2022. A passionate advocate for the opportunities presented by Pembrokeshire and the region, Tom's focus is to drive performance, strengthen existing relationships and build sustainable future propositions. He works alongside the Board and the Leadership Team to ensure the continued smooth running of the Port's core operations while overseeing the exciting next chapter in the Port's continued transformation.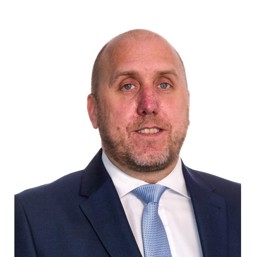 Jonathan Chitty
Chief Financial Officer, Deputy Chief Executive and Executive Director
Jonathan ensures the business, and the Board are appropriately advised on all financial matters with experience across multi-sectors, and in financial management and strategy. He brings wide reaching commercial and operational insights, focused on maintaining effective core services while exploring new ventures.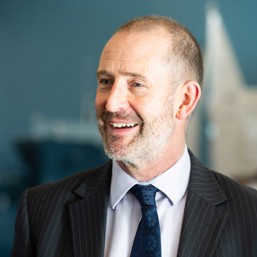 Mike Ryan
Harbourmaster and Executive Director
Responsible for the safe use of the Waterway by all users, Mike works with the Board and the operational business units to ensure our TPA operations work effectively, and that we maintain the level of service our customers expect from us. Gained during a long Naval career, Mike brings extensive experience in managing complex operational situations. His focus is on delivering strategic and operational goals, and on maximising efficiencies and best practice in a safe working environment.
The Board
The Board is instrumental in shaping our strategic and operational developments. Our Non-Executive Directors are well-positioned to support our diversification strategy as well as our core operations.
The Board is accountable for the proper exercise of the Port's statutory functions, the identification and setting of business policies, the delivery of port and harbour services, as well as the provision of oversight and direction in relation to the safety of operations and the financial performance of all activities.
The Board meets regularly (at least six times a year).
Currently, the Milford Haven Port Authority Act 2002 provides for a board consisting of a non-executive Chair, up to nine other non-executive members and up to three executive members (currently the Chief Executive, Chief Financial Officer, and Harbourmaster). The Chair is appointed by the Secretary of State and all other non-executive appointments are made by the Port, three of which are made in close consultation with Pembrokeshire County Council.
Non-executive members in all categories are sought so as to provide a mix of experience and expertise in areas including, but not exclusive to, port management, shipping, navigation, environmental conservation, finance, commerce, local government and organised labour.
A Trust Port is a valuable asset presently safeguarded by the existing board whose duty it is to hand it on in the same or better condition to succeeding generations.

This is the ultimate responsibility of the Board, and future generations are the ultimate stakeholder.

Browse our Publications, Policies, Forms, Regulations & Guidance resources