A brief history of the Port
In 2018, the Port of Milford Haven celebrated 60 years of operations. Key timeline events include:
2017 - Havens Head Retail Park acquired
2016 - Marine simulator suite opened
2015 - New lock gates installed
2014 - Liddeston Ridge solar array is completed
2012 - RWE Pembroke Power Station begins generating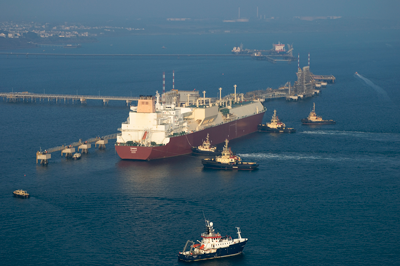 2009 - 'Tembek' is the first Liquefied Natural Gas carrier to enter the Port
2008 - Pembroke Port Gate 4 was acquired
2004 - A candidate site since 1997, the Milford Haven Waterway becomes an official Special Area of Conservation (Pembrokeshire Marine SAC)
1998 - Pembroke Port Gate 1 was acquired and expands cargo handling capacity
1996 - Oil tanker 'Sea Empress' runs aground at the entrance to the Haven. This tragedy was a watershed moment for the shipping and port industries resulting in UK-wide changes to port operations and an international impact on the way these vessels are designed
1992 - Irish Ferries starts running the Pembroke to Rosslare service
1991 - Milford Marina opens
1979 - The B&I Line's MV Connacht arrived at the Port's new £8m terminal on her inaugural sail from Cork on 23rd May
1977 - Land acquired for Pembroke Dock Ferry Terminal
1974 - 59m tonnes of cargo passes through the Port making it Britain's largest port in terms of tonnage
1973 - Amoco Refinery comes on-stream
1969 - The Port receives the Esso Scotia, the first 250,000-ton vessel ever to call at a British port
1968 - Gulf Refinery comes on-stream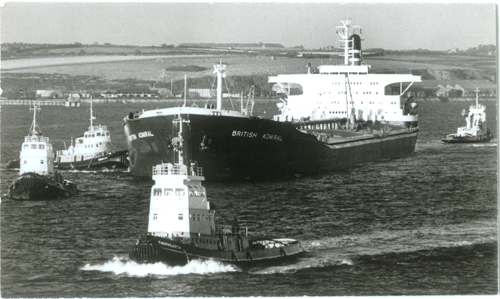 1965 - First 100,000-ton vessel, the British Admiral, arrives at the Port on her maiden voyage
1964 - Texaco (Pembroke) Refinery comes on-stream
1962 - Annual tonnage entering Milford Haven passes 10m
1960 - Esso Refinery was opened by HRH Duke of Edinburgh
1958 - Milford Haven Conservancy Board was created by an Act of Parliament on the 30th April
Even before the Conservancy Board was created, the Milford Haven Waterway had a long association with the provision of port services and was well known for its fishing and military histories.