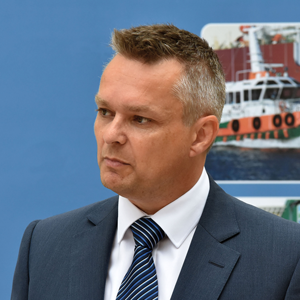 Chief Executive's Q&A
How would you summarise the performance in 2020?
2020 was the year that tested every aspect of our standing as a Trust Port. As a business, we acquitted ourselves well, ensured we had the resources to weather the storm and delivered the services our customers and stakeholders require and expect us to deliver while also bringing a fresh perspective on our collective need for sustainability. Our role enabling a critical link in the UK's supply chain of energy and goods was demonstrated in abundance. We made good progress with partners to further our exciting plans on both sides of the Waterway. The pandemic has had a clear negative impact on our financial results in 2020 and we will, of course, talk more about our financial performance within the report. However, it is not the only lens through which I would choose to judge our accomplishments in this very unusual year.
What was your key highlight for 2020?
At the outbreak of the pandemic, as its scale and reach became clear, we all asked ourselves what we would want to be remembered for in years to come. It was the values we uphold as a Trust Port, a business that exists within, and for the benefit of, our community - our employees, their families, our customers and people living and working around the Waterway - that we decided warranted special focus.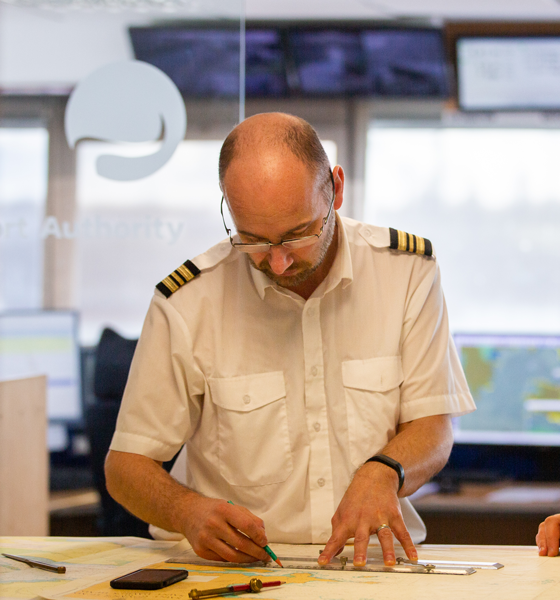 Two thirds of our workers are on the front line. Thanks to the incredible commitment of all our staff, we were able to re-engineer the way we operate so that we could keep energy shipments moving, ferries running smoothly and goods arriving and leaving from our port. One third of our 190 staff, also key workers, were at home. Remote working is just that though, remote and tough for many.  We did whatever we could to help staff adjust to home working, many balancing work and home schooling. In turn, our staff who worked from home offered to help out those on the front line with shopping and other chores. The community within our organisation strengthened as the lockdown continued. We were looking out for each other.
That duty of care extended outwards, to our customers. Some of our tenants' businesses were under threat. Where we could, we worked to help them through the lockdown. Beyond them were our communities; we asked what we could do to help? Staff opted for paying for face shields for NHS front line workers and topping up funding for a charity that lost revenue when its high street stores were closed, to name a few. In summary, our staff have been terrific, and as a Trust Port I believe we have struck the right balance in the way we've operated through a challenging year.
What are the priorities for 2021?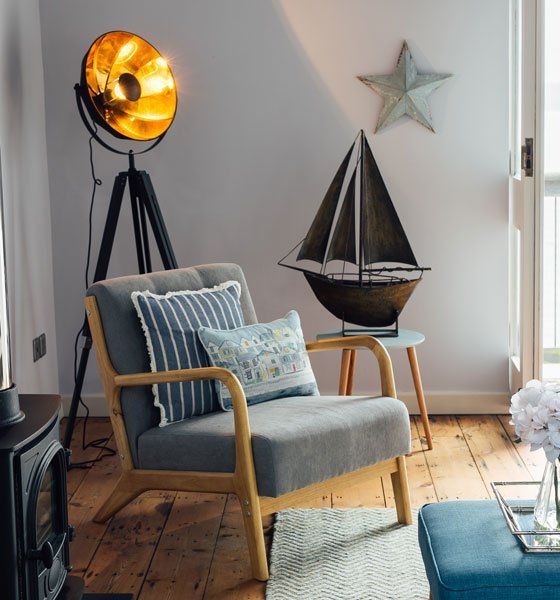 Firstly, we must remain safe, strong and supportive as the Covid-19 response continues to affect all our lives.
During 2020 we looked afresh at how our business is shaped to deliver our strategy. We've made changes to our structures, and post-pandemic will see those changes start to make a difference.
As a Port Authority first and foremost, continuing to keep our customers' needs at the centre of all our efforts is vital. Our work to improve and enhance the resilience of our marine service will continue in 2021.
Collaboration is key to success in all parts of our business, and closer working with partners will be a priority for me and for my team. Nowhere more so than within our Port Services. At Pembroke Port, a huge collaborative project really starts taking shape this year. Pembroke Dock Marine is a centrepiece not only of our own diversification strategy (it represents a £13.5m investment by the Group itself), but of a wider effort to put Pembrokeshire at the centre of the marine renewable energy revolution, involving the support of Pembrokeshire County Council, the Welsh and UK Governments.
We have also put the value of sustainability at the core of our business. The word means many things, but for us it is about making the right development decisions to meet today's needs, without compromising the needs of the future. Pembroke Dock Marine is an exemplar of this kind of sustainable development. The extensive work we do to make Pembroke Port a home for marine renewable development, the investment we and others make, will deliver returns for Pembrokeshire for generations to come. It will provide a sustaining industry in an environmentally sustainable sector. All this in a part of the country that is rich in natural resource but, right now, has too fragile an economy.
Moving on to our Hospitality and Tourism activities, with planning now consented construction of a new hotel at Milford Waterfront is well underway. We are determined to pick up the pre-Covid-19 momentum again in 2021 that had already brought such a buzz to the Waterfront, and we want to be ready for when life returns to normal. We will continue to work closely with Pembrokeshire Tourism and others to help grow and extend our county's reputation as a high-quality destination.
Finally, the fourth pillar to our business, our Investment Portfolio will continue to give us the stable cash flow to support our wider investment plans.
What are the longer-term growth plans?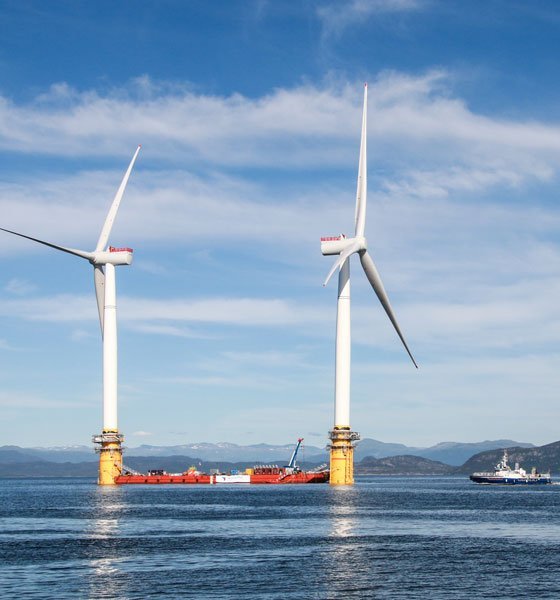 We will continue to work and invest to build the Haven's prosperity. We anticipate that Pembroke Dock Marine will help trigger a period of inward investment that will directly benefit our Port Services business. Already, we've seen commitments from investors Blue Gem Wind to roll out their 96MW Erebus floating wind project 45km off the Pembrokeshire coast. As those and other investors' ambitions grow, the need for more marine and onshore facilities along the Waterway will grow with them.
When we look ahead to what the Port can be, and how it might continue to power the regional economy in the long term, we need to look at the opportunities that Freeport status might bring. We believe a Freeport, with its ability to attract investors with duty and regulatory reliefs, at the Port of Milford Haven represents the best opportunity for Wales and we await an announcement from Welsh Government. Freeport status could boost our regional supply chains and give confidence to investors and manufacturers in low carbon industries that we are looking to attract here, including marine renewables, floating offshore wind, hydrogen fuel development and energy connectivity. Modelling suggests a successful Freeport could support between 1,200 and 2,750 jobs and between £22 - £50 million in GVA annually for south-west Wales, after 20 years of Freeport-related growth. 
Again, with an eye to the future, we continue to work with partners to explore the possibilities of hydrogen as a fuel to help power the decarbonisation of the economy.
In 2021 and beyond, the reshaping of our business will allow us to demonstrate a clearer and better-structured sense of purpose. However, I want us to do more than that. By being able to express not simply what we do, but why we do what we do, we want to help inspire our stakeholders to join us in the common cause of driving economic, cultural, environmental and social improvement here in Pembrokeshire.
Quite literally everything we do as a business has a shared purpose with everyone who has a stake in Pembrokeshire's future.
Andy Jones, Chief Executive