Chair's Statement
It is difficult to imagine a more challenging backdrop to trading than 2020. The spread of the coronavirus global pandemic ("Covid-19") swept away many norms. Whilst I wish this could be a retrospective analysis of our business in a pandemic, I know we are not out of the woods yet. However, I remain deeply impressed by the resilience of the business and the aptitude all our staff have shown in extraordinary times.
This report contains a section about the response to the Covid-19 pandemic so I will not go into too much detail here, but my enduring memory of how the organisation has adapted to the challenges will be underscored with a sense of enormous pride in our whole team. As a designated key worker operation, it's also underlined how critical the Port and the other Waterway businesses are to the UK energy infrastructure.
This time last year, I wrote that we should celebrate the successes of 2019 'even as we face the challenges of 2020'. This wasn't intended to be a foreboding comment. However, I'd like to take a cue from that and review the positives of 2020, even as we continue to face the challenges that year has brought us.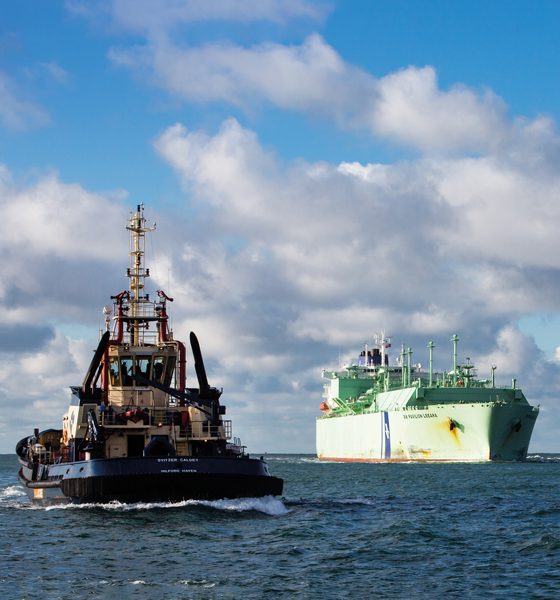 Overall, shipping was down, as the demand for aviation and other transport fuels fell. However, LNG shipment numbers continued on from their strong performance in 2019 with further increases at both terminals. We were also reminded of the critical importance of the Port to the UK's strategic energy mix. At one point in 2020, 85% of the gas consumed in the UK came from the terminals on our Waterway. The strong LNG volumes helped to counter some of the negative impact which Covid-19 has had on other areas of the business, however total revenue was down 10% year on year at £25.2m (2019 £28.1m). This has had a major impact on the Group's profitability and as a result we report an operating loss of £0.7m for the year (2019 £5.7m operating profit). Although it is disappointing to report a loss for the year, we fully expect to return to profitability in 2021.
Despite tough trading conditions we were able to continue our programme of investment in the resilience of our marine teams and assets to ensure we not only met the needs of our existing customers but have the capacity to handle growth, manage uncertainty and continue our strive for operational excellence.
In the first 60 years of its existence, the Port of Milford Haven successfully handled the emergence of two energy revolutions on behalf of the UK. First there was the domestic oil refining boom and then, just over 50 years on, the arrival of LNG. Now well into its seventh decade, the Energy Capital of the UK is gearing up for a third revolution – low carbon energy.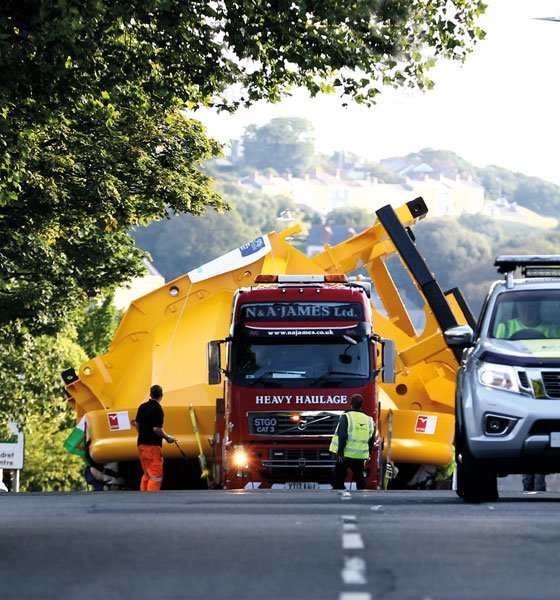 On the south banks of the Waterway, we took a huge step forward in our mission to create a world-class base for marine energy and engineering at Pembroke Port in Pembroke Dock. The UK and Welsh Governments approved the business case for the Pembroke Dock Marine project in June. As part of the Swansea Bay City Deal, this £60m investment where we are the principal private investor is expected to generate £73.5 million a year for the regional economy and create more than 1,800 jobs in the next 15 years. This would not be possible without the support of Pembrokeshire County Council, an important point which underlines the value of our close working relationship to the future economic prosperity of Pembrokeshire.
Marine renewable energy, such as offshore wind, wave and tidal generation, has enormous potential to help the UK meet its target of net zero emissions by 2050. The UK government has mapped out a strategy for a green industrial revolution that recognises the economic benefits of leading the world in the development of renewable technologies. The Port of Milford Haven has continued to work closely with the Welsh and UK Governments to do its part to ensure Pembrokeshire has a valuable stake in that revolution.
As the chairman of this Trust Port, it is my duty to ensure the business is in better shape when I leave than when I took up the position. Supporting the emergence of marine renewables is central to our strategy to manage the transition away from oil as an important source of energy in the UK.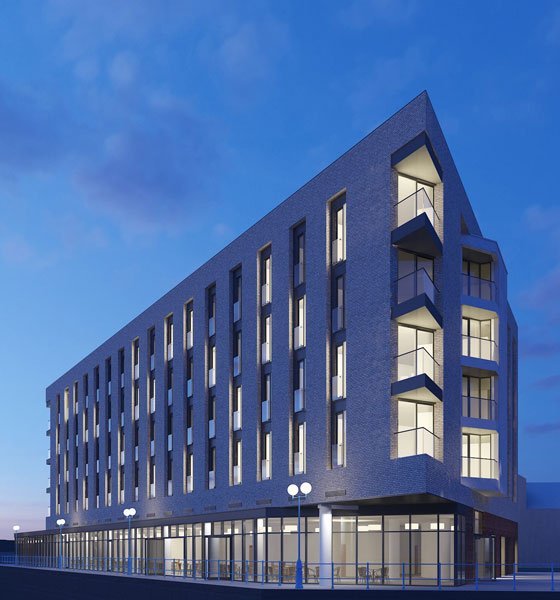 I am also very pleased to report that we made good progress elsewhere in our mission to diversify our business.
Plans for Milford Waterfront, a destination that is fast becoming one of West Wales' gems, proceeded despite the pandemic. 2020 was obviously a challenge given almost an entire year's carefully planned events diary was wiped out. However, our team adapted and kept spirits up over the long months of lockdown by working with great imagination to maintain a buzz and sense of community. The strategic focus on developing the 'sense of place' for Milford Waterfront has not wavered either and I was very excited to see construction of the Port's new 100 bed hotel commence towards the end of 2020, that will become part of The Celtic Collection's portfolio of Tŷ Hotels managed by the team responsible for Celtic Manor Resort.
Although our property assets have been negatively impacted by market conditions on a valuation basis, commercially the portfolio continued to perform well, achieving record occupancy levels. As someone who is deeply committed to charitable causes, I was also pleased that our Board was able to commit to rent-free periods for all our tenants with charity status during the lockdowns.
2020 also saw the final Brexit countdown to the official departure date from the European Union. Despite the uncertainty that remains, we were pleased to secure a continuation of our contract with Irish Ferries. This is a compelling counter to the narrative that Brexit would threaten our ferry terminal, and all credit is due to our Pembroke Port team. They have consistently provided an outstanding service to our partners at Irish Ferries.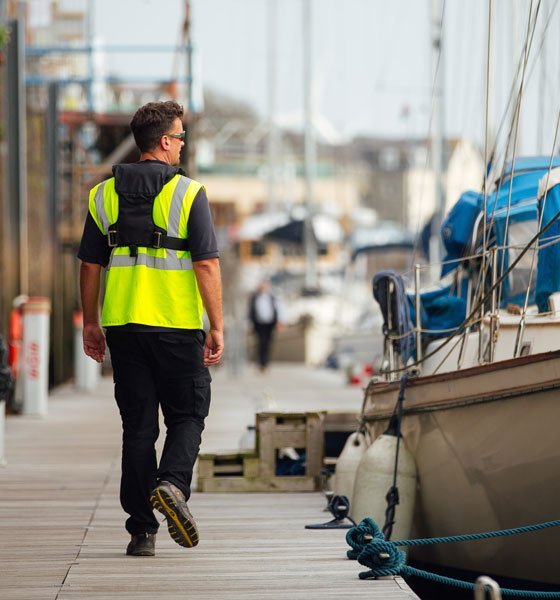 Finally, we welcomed four new directors to our Board during the year: Jonathan Chitty has joined the Port as our new Chief Financial Officer and Executive Director, and Debra Bowen Rees, Erica Cassin and James Nyhan have joined as Non-Executive Directors. All four bring with them a wealth of experience which will be hugely valuable to our organisation. We also say farewell and heartfelt thanks to Andy Edwards, Anne Jessop, and Rick Squires who have stood down. They have contributed with great professionalism and they should all be proud of the legacy they will leave around the Haven.
I believe we come out of 2020 more confident. Not even the most ardent disciples of disruptive management would have prescribed, in 'peacetime', the measures we had to take to keep our operations running efficiently and safely through the pandemic. Yet because we are a resilient business with dedicated and professional personnel, I believe the disruption has served to make us stronger. That the staff have embraced change and crisis with such calm professionalism is testament both to them, and to the culture that Andy Jones and his team have instilled since he took over as Chief Executive Officer. Thank you, Andy.
I would also like to add my personal thanks to my Board for helping us all steer through 2020. Their resolute support, measured advice and wise counsel have been invaluable in the toughest of times. Thank you all, diolch yn fawr iawn i chi gyd.
Chris Martin, Chair