2019 Chair's Statement
2019 was a demanding but rewarding year, seeing real progress in delivering our core purpose: to Build the Haven's Prosperity.
Achievements include near record LNG shipments, the highest quay occupancy level at Pembroke Port, record numbers of berthings at Milford Marina and strong landings at Milford Fish Docks. We have also reached significant milestones in the development of both the Milford Waterfront and Pembroke Dock Marine projects. It is with great pride that I acknowledge the hard work of all our employees who have made this possible, whilst also taking an active role in helping us build a more dynamic and vibrant business.
We handled 35m tonnes of cargo in 2019 (compared to 31m tonnes in 2018) and saw 103 LNG vessels arrive at the Port - up from 40 in 2018. Buoyed by associated increased shipping dues from our core marine business, revenue for the year was strong at £28.1m.
As you will often hear me repeat, we are, first and foremost, a port. Our core business is moving ships safely and efficiently. With that in mind, we have been investing to build additional resilience within our marine operations, ensuring we can continue to deliver excellent service to our customers. I would again like to thank staff for going the extra mile during this very busy and often challenging year on the Waterway.
It has been a rewarding year for our Quayside Operations teams. At Pembroke Port, they've been flexing their logistical capabilities with the last of the Murco refinery shipments, while exploring new cargo opportunities. They have also been laying the groundwork for a new income stream offering layover services to the many vessels travelling through our coastal waters. This could benefit the wider economy of the maritime-focused supply chain around the Waterway. Whilst over in Milford Haven, the teams have seen a significant boost in activity both at the Marina and the Fish Docks.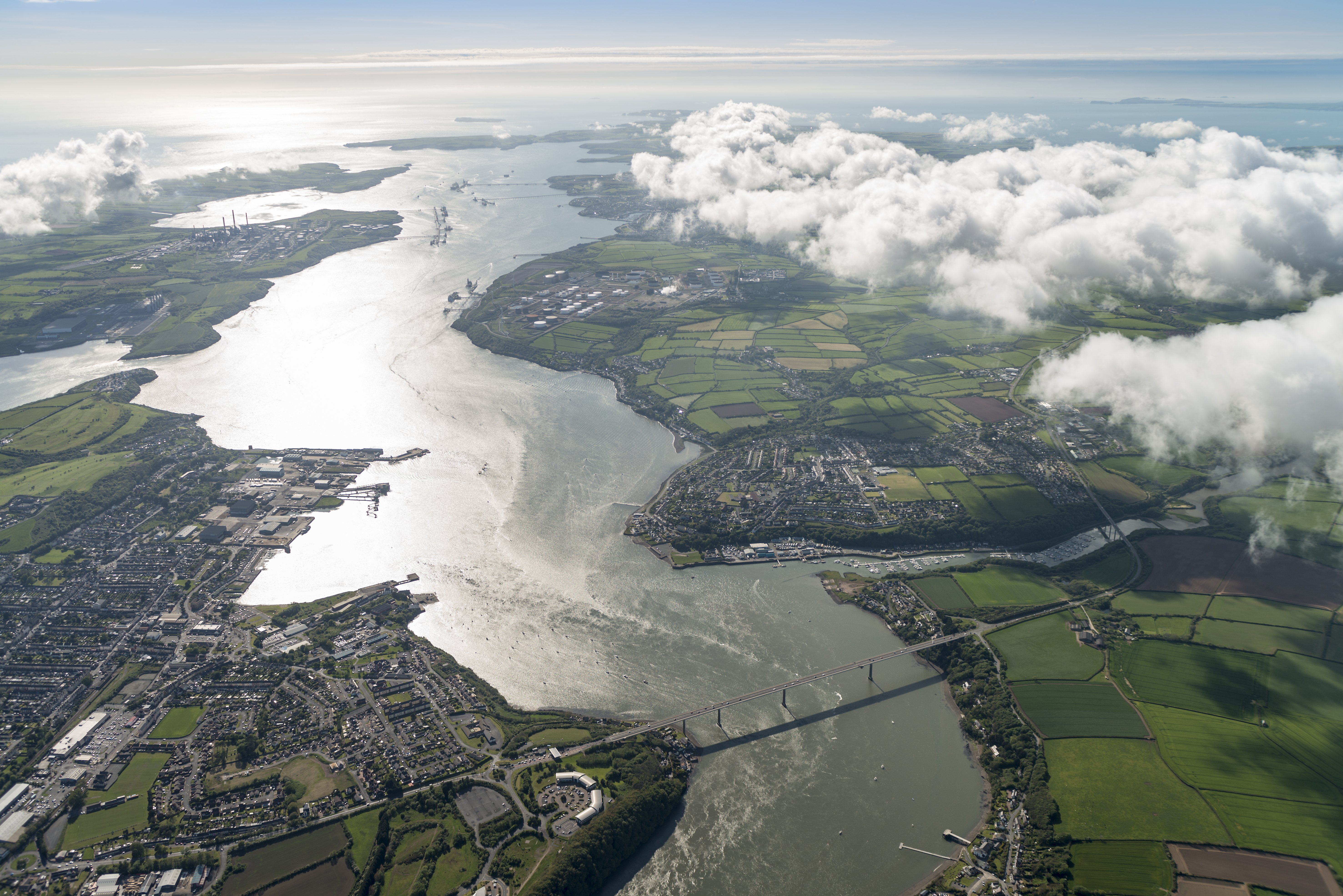 We have talked at length in previous years about the importance of diversification and this remains a core part of our strategy. During 2019, we continued to work in close partnership with Pembrokeshire County Council to secure a way forward for the Swansea Bay City Deal project, Pembroke Dock Marine. This is bringing the reality of a world-class centre for marine engineering on the Milford Haven Waterway several steps closer. The development will support the immediate marine energy opportunity off our coast, but also open up opportunities for other blue economy industries such as aquaculture and ship building. It's a transformational project that will benefit the economy, our communities and Pembrokeshire's high-skill supply chain. Not only is this an exciting leap forward, but it is also a reminder of how Pembrokeshire as a whole can benefit when there is collaboration between Pembrokeshire's leading economic players and local businesses. These alliances, consolidated during 2019, will be important to us and to the local economy, as we progress with our other projects.
As well as supporting the growth of decarbonised energy technologies, we are also focused on strengthening our own operational energy efficiency and have invested accordingly; for example, by converting buildings to run efficiently on zero carbon technologies. We also continue to collaborate, spearheading a regional team of key stakeholders to help industry and local businesses adapt. This includes the piSCES initiative that uses technology to reduce the amount of energy used in fish processing.
We are mindful that the changing climate and associated extreme weather will mean challenges for us all over the coming years.
We'll continue to talk to and work with residents and our customers, as well as Pembrokeshire County Council, to look at ways to mitigate severe weather events that affect all our lives so dramatically. We are delighted to be involved in a new pilot project, Coastal Communities Adapting Together (CCAT), that is designed to help coastal communities in Wales and Ireland adapt to the impacts of climate change.
Since the reporting period end, the coronavirus ("Covid-19") global pandemic has impacted every aspect of our lives, with tragic consequences for many people. In line with the Port's core values, safety will always come first in everything that we do, so our first priority as the Covid-19 outbreak developed was to keep our employees and visitors safe and maintain their wellbeing. I have been proud of the way the whole organisation has reacted to the pandemic and of their determination to remain flexible during our response – enacting a Pandemic Plan to protect our people, complying with Public Health and Port Health guidelines and minimising the disruption to the Port's operations by supporting remote working and segregating operational teams.
The Port began the new decade in a very strong financial position after a successful 2019 year in revenue terms and with a significant cash balance. This has provided a robustness to withstand the financial pressure which the efforts to stop the spread of the virus will undoubtedly have on the local, national and global economies. Additional focus will be placed on conserving cash wherever possible whilst supporting our community in the true spirit of a Trust Port and ensuring we continue to play a key role in building the prosperity of the Haven and beyond.
Turning back to 2019, pro-active engagement with local residents and businesses has helped shape our plans at Milford Waterfront. Closer collaboration has, I think, allowed us to come up with a more responsive and sensitive way forward to developing the Waterfront as a destination for locals as well as visitors. The work done by our tourism team around Sense of Place, including hosting another successful Fish Festival, really is wonderful. If you have not visited Milford Waterfront recently, you really should once the public health restrictions are lifted, the local businesses will provide a very warm welcome and fantastic service I am sure of it!
I would like to thank our Chief Executive, Andy Jones, who has every reason to be proud of what he and the whole team have achieved in his busy first year in post. Andy's progressive and approachable manner has been a significant contributing factor to a positive cultural shift taking place within the organisation. This "people first" approach has been an important change in ensuring our employees reach their full potential. We'll take it as a good sign that our employee satisfaction score is the highest it has ever been. That is, of course, a double-edged sword for Andy, but I am sure he will relish the challenge.
Finally, I would like to thank my Board for their dedication, expertise and wise counsel. It has been a good year, and one we should celebrate even as we face the challenges of 2020.
Chris Martin, Chair