About the Port
The Port of Milford Haven is located on the west coast of the United Kingdom. It is the UK's largest energy port and the largest port in Wales. It has the following key strategic advantages over other ports in the UK and Europe: 
Over 17.0m depth of water available at all states of tide and the ability to handle vessels with drafts of up to 22.0m
Proximity to Atlantic trade routes
No lock restrictions
High capacity gas and oil pipelines and electricity connections to the centre of the UK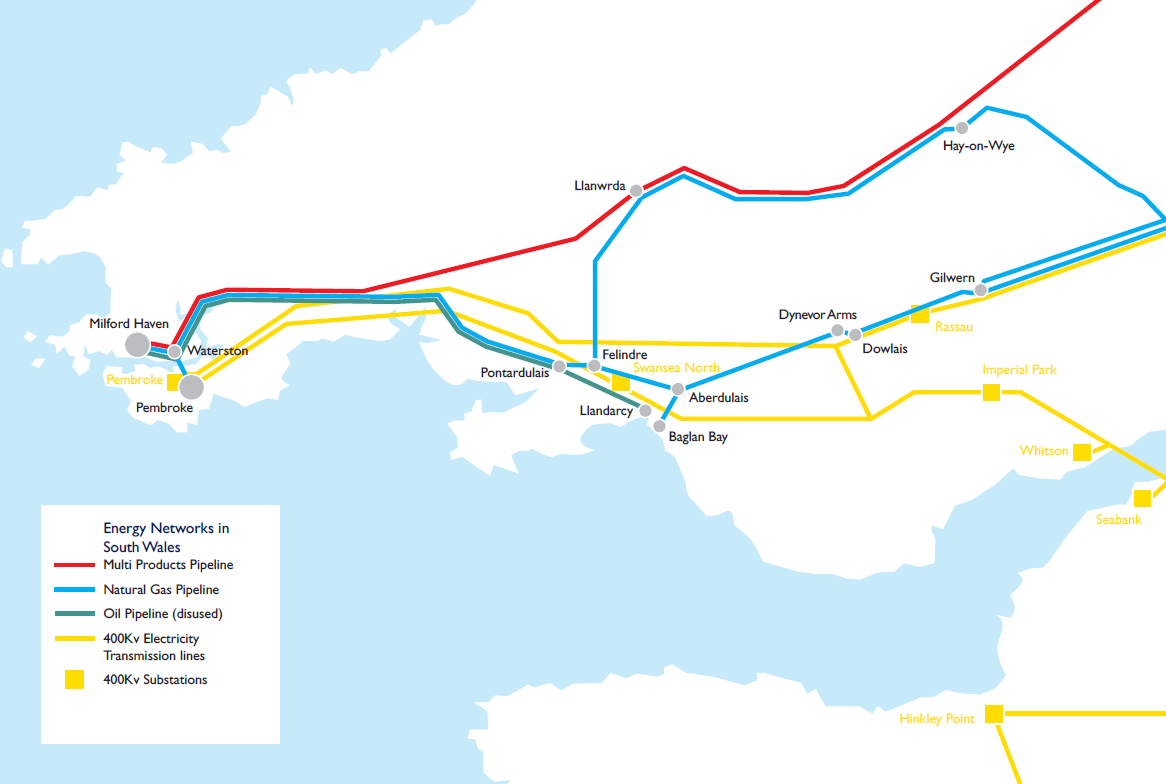 The South Wales Energy Network (click to enlarge)
Deep Sea Operations
The Port currently serves five major energy terminals; Valero Refinery, Puma Energy, South Hook LNG, Dragon LNG and the largest petroleum tank farm in the UK, SemLogistics. Together, these terminals receive cargoes from the North Sea, North and West Africa, the Middle East, Asia and Europe and re-deliver finished products to international destinations. More recently, the Haven was chosen as the site for Europe's largest gas-fired power station - Pembroke Power Station, built by RWE nPower.
Quayside Operations
The Port of Milford Haven also owns and operates Pembroke Port, Milford Marina, Milford Fish Docks and Quayside Properties. Activities and services include cargo handling, fish landing, ferry operations, marina facilities and cruise calls. 
Economic growth
The Port has succeeded in attracting over £3bn of new investment over the past 5 years. As a result, the port area now sustains 4,000 skilled jobs in Pembrokeshire. These figures are a powerful reminder of what a positive impact an efficient and competitive independent port can have on the county, the region and indeed the nation as a whole.