Renewables Investment Opportunities
The Port is at the heart of a significant energy complex with extensive land availability for commercial development opportunities. The region has long been a key operating hub for the traditional fuels sector and is now proving of value to the emerging renewables sector - particularly marine renewables.
As well as offering a substantial skills base created by the area's industrial prominence, the Port of Milford Haven has the following key strategic advantages over other ports in the UK and Europe:
Over 17.0m depth of water available at all states of tide and the ability to handle vessels with drafts of up to 22.0m

Proximity to Atlantic trade routes
No lock restrictions
High capacity gas and oil pipelines and electricity connections to the centre of the UK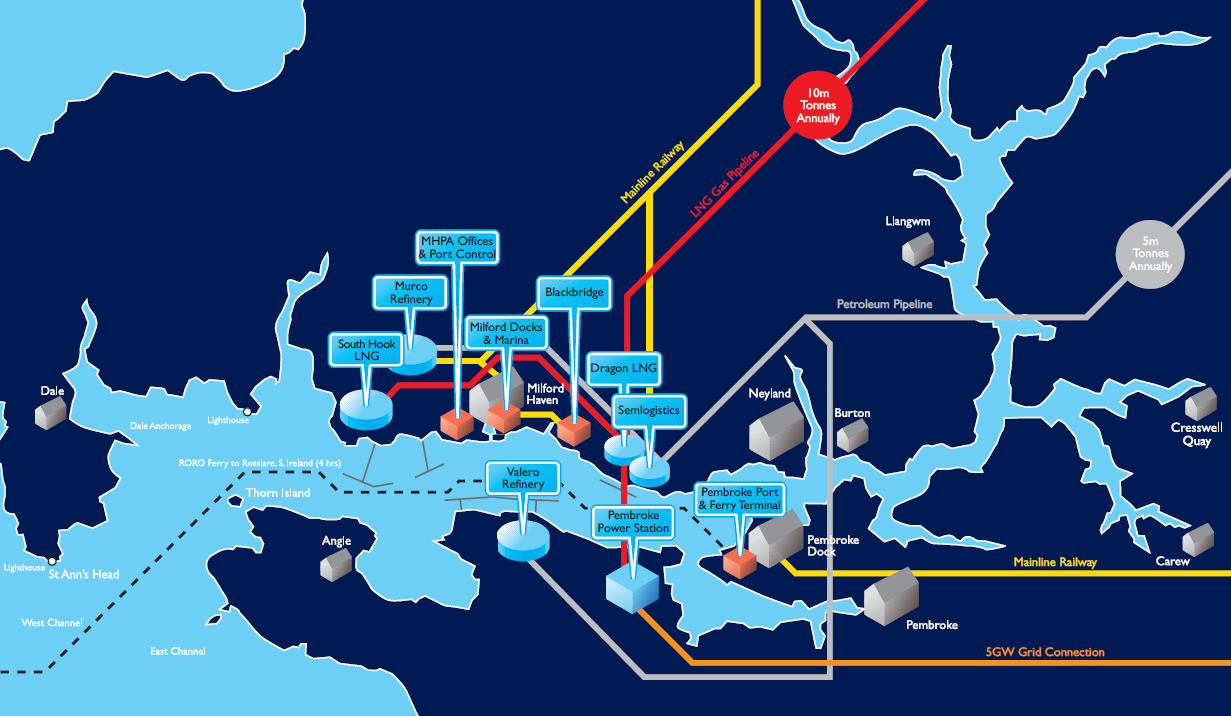 Click to enlarge

Sites available are highly suitable for companies in the renewable energy sector and provide an ideal location for both small and large scale engineering projects including the assembly and servicing of wind turbines and the generation of power using renewable sources of fuel.
The Port is entirely supportive of the designation of the Milford Haven Waterway as an Enterprise Zone and is confident that this will bring welcome benefits for investors.
The Port is also seeking business development opportunities in areas such as freight and logistics, general cargo and commodities, renewables and fishing.